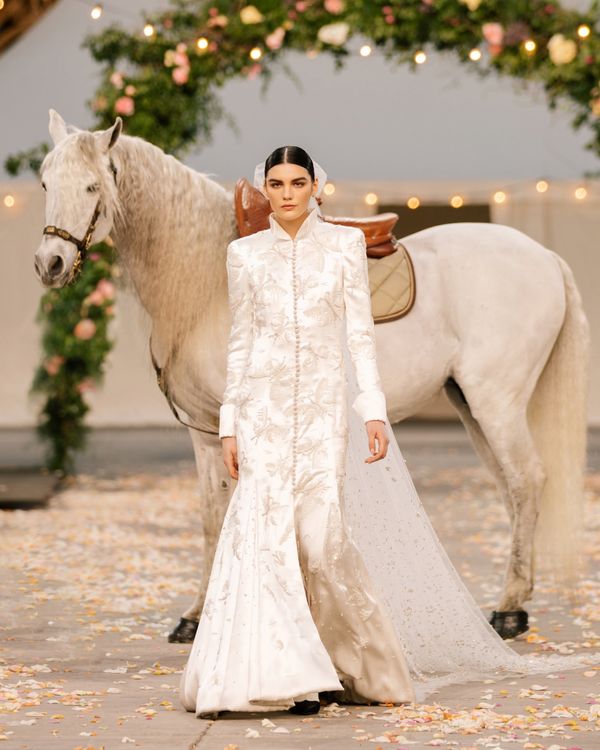 Photo: Courtesy of Chanel
"I knew we couldn't organize a big show, that we would have to invent something else, so I came up with the idea of a small cortège [procession] that would come down the stairs of the Grand Palais and pass beneath arches of flowers," says Chanel designer Virginie Viard of her spring 2021 haute couture collection, which showed in Paris on Tuesday morning. "Like a family celebration, a wedding … "
The show was sunny and intimate, meant to evoke a bohemian-style ceremony in the South of France. Only a few members of the Chanel inner circle played witness: Penélope Cruz, Marion Cotillard, Lily-Rose Depp, and her mom, Vanessa Paradis, all sat in a socially distant front row. (Sadly, no Kristen Stewart this time.) As models paraded past them on a runway of rose petals to the tune of sweet love songs like "Be My Baby," Cotillard and Paradis smiled as though it were their own daughters walking down the aisle. I half expected them to reach for a tissue.
The whole thing was like a Valentine's Day card come to life, complete with a Sweethearts candy color palette. But the clothes were cool — surprisingly so, for something as traditionally over-the-top as haute couture. (Or weddings.) Pieces like a silk button-down with a large tulle skirt had an ease and sophistication to them, balancing out the otherwise girly aesthetic. Waists were cut low, conveniently allowing models to walk with their hands in their pockets. (And show a hint of stomach, adding some requisite sexiness for a wedding in the South of France.) Fabrics were as light as confectioner's sugar. And everyone wore sensible heels. You got the sense that dancing would ensue later.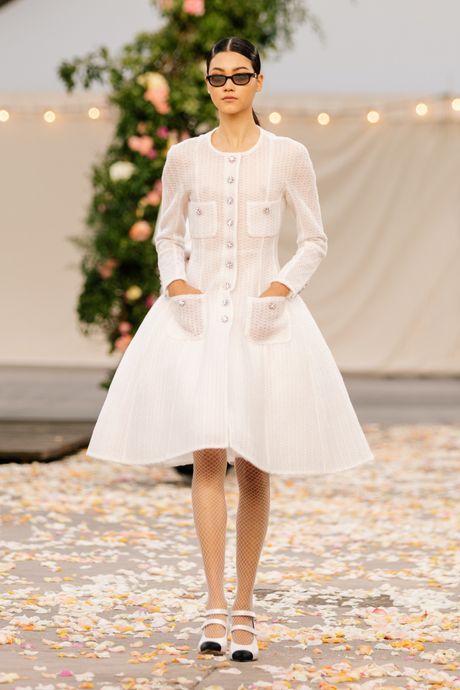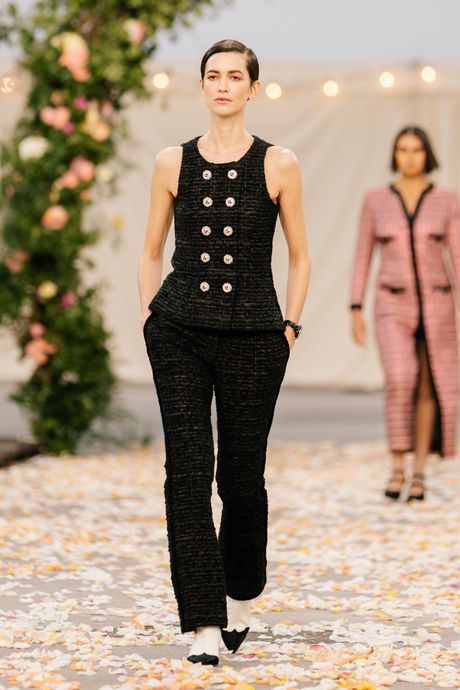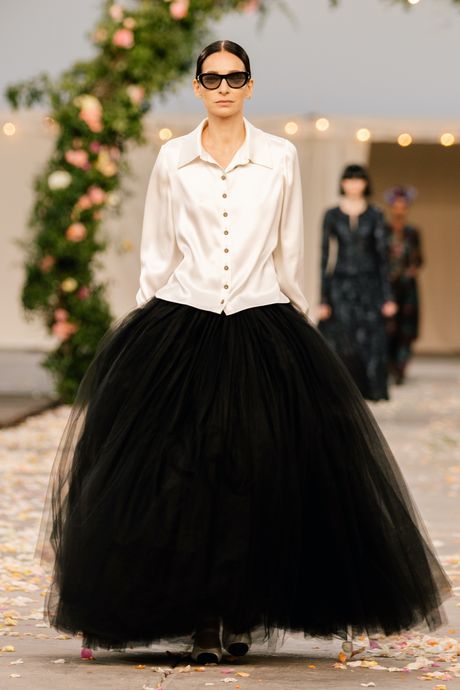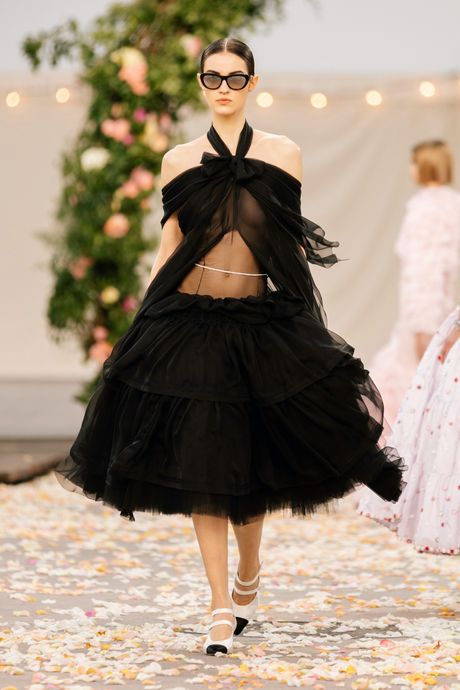 It's always been hard to imagine couture fitting into real life, and this is especially true now. But Viard, who's always been a little softer and more sentimental than her predecessor, Karl Lagerfeld, managed to paint a picture that was both dreamy and down-to-earth. I wanted to book a one-way ticket, immediately.