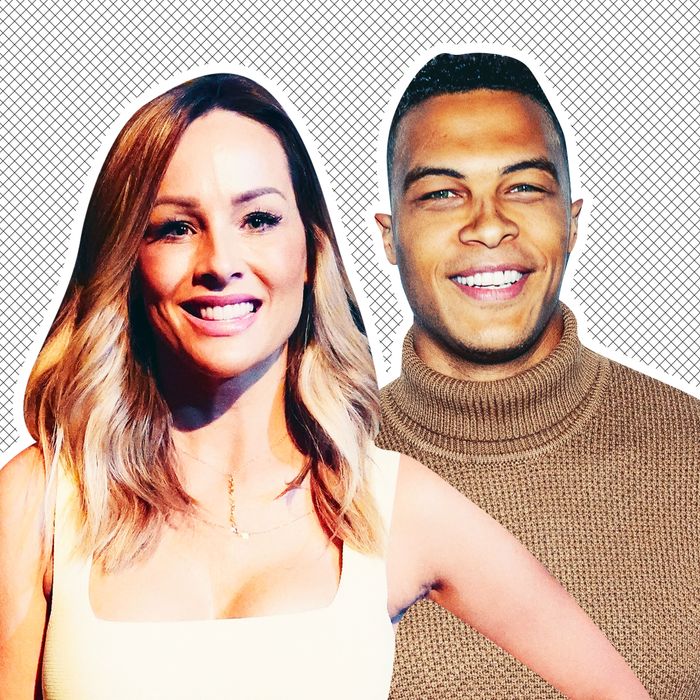 Clare Crawley and Dale Moss.
Photo-Illustration: by The Cut; Photos: Getty Images
Earlier this week, we, as a society, learned that short-lived Bachelorette Clare Crawley and her fiancé, former Party City model Dale Moss, had broken up. The news wasn't entirely surprising (it's tough to sustain a whirlwind, La Quinta–based romance out in the real world) but at least it seemed like their split was amicable. "Clare and I have decided to go our separate ways," Moss wrote in an Instagram post on Tuesday. "We only hope the best things for one another." And that, it seemed, was that.
Except, things weren't that simple. As with much reality-TV-related drama, the story soon turned out to be much messier than Moss's post suggested. Shortly after the news broke, rumors began to swirl that Moss had been cheating on Crawley throughout their engagement. On Thursday, E! online published a story in which sources claimed that Clare believed Dale had been cheating on her with his friend, New York City real-estate agent Eleonora Srugo, and repeatedly confronted him about it.
"Clare has always been skeptical," one source said. "She never trusted the friendship and thought it was shady."
Some unnamed sources claimed that Moss was "parading around NYC" with Srugo, and that the real-estate agent was "talking to her friends about sneaking around with Dale." Other sources closer to Moss denied the cheating rumors, and said that he an Srugo had an "innocent friendship."
"He has known the girl for way longer than he has known Clare," one source said. "So of course they would be in touch."
In a statement to the world's preeminent Bachelor Nation scholar, Reality Steve, Srugo denied the rumors. "Dale and I are, and have been platonic friends for a few years," she wrote. "We have never been romantically involved in any way. I was excited for his engagement and only wish him all the best."
Cheating rumors side, the breakup itself seemed to come as a surprise to Crawley, who posted a statement to Instagram on Thursday saying that she learned about her split at the same time we, as a society, did.
"I was made aware of a 'mutual' statement at the same time you all were," she wrote, adding that she was "crushed."
The La Quinta Resort & Club has not announced whether it will install a memorial plaque to their relationship in the courtyard where Moss proposed.