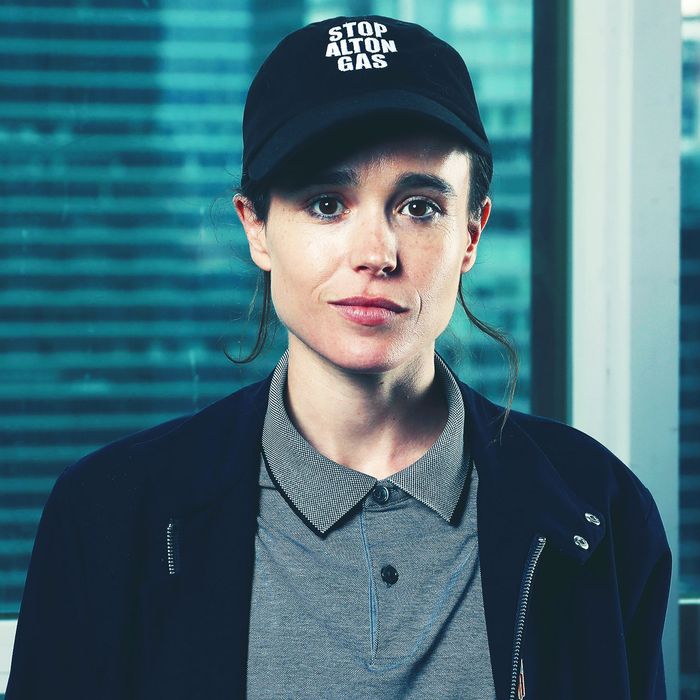 Elliot Page.
Photo: Rich Polk/Getty Images for IMDb
Elliot Page, the star of Juno and The Umbrella Academy, has filed for divorce from his partner of three years, the choreographer Emma Portner, Manhattan Supreme Court records show. The split was first reported by TMZ, and has since been confirmed by "Page Six" and Us Weekly.
The circumstances surrounding the dissolution of their marriage are unclear. Neither Page, 33, nor Portner, 26, has addressed the reports publicly. However, Page filed for a contested divorce, according to "Page Six," which signifies the couple — who wed in January 2018 — were unable to reach an agreement on one or perhaps multiple key issues.
This news comes two months after Page announced that he is transgender, and that his pronouns are he/they. "I feel lucky to be writing this. To be here. To have arrived at this place in my life," he wrote in a statement. "I feel overwhelming gratitude for the incredible people who have supported me along this journey. I can't begin to express how remarkable it feels to finally love who I am enough to pursue my authentic self."
Page's announcement elicited an outpouring of gratitude and support from fans and LGBTQ organizations, as well as from Portner. In an Instagram caption accompanying a screenshot of Page's statement, she wrote, "Trans, queer and non-binary people are a gift to this world. I also ask for patience & privacy but that you join me in the fervent support of trans life every single day. Elliot's existence is a gift in and of itself. Shine on sweet E. Love you so much."