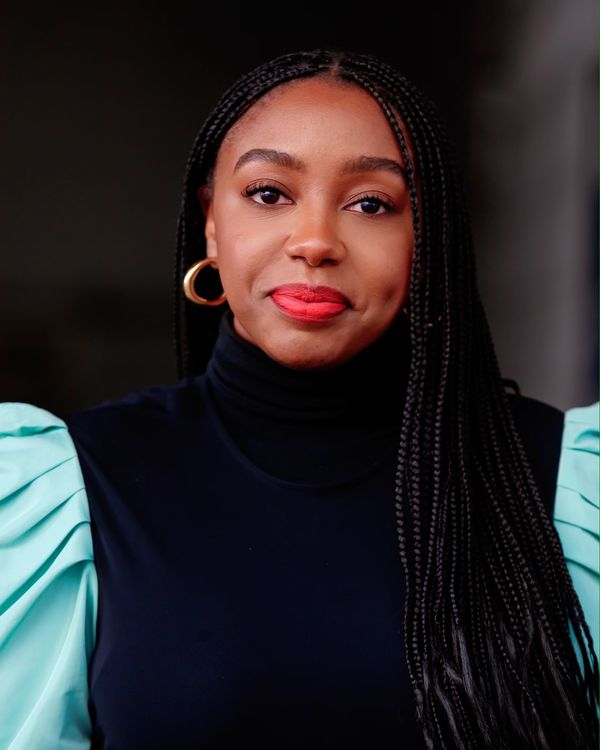 Photo: Courtesy of Lindsay Peoples Wagner
We're incredibly excited to share the news that Lindsay Peoples Wagner will be the next editor-in-chief of the Cut. She joins the Cut from Teen Vogue, where she has been editor-in-chief since 2018; she is also the co-founder of the Black In Fashion Council. New York editor-in-chief David Haskell announced the news to the full magazine staff this afternoon.
This will be a return to the Cut for Peoples Wagner, who was previously the site's fashion market editor from 2015 to 2018, writing about fashion, race, and culture and producing photo shoots and celebrity profiles. Her last major feature for the Cut was the acclaimed "Everywhere and Nowhere," an examination of what it's really like to be Black in fashion.
"We're all multifaceted human beings and we can enjoy fashion and want to enjoy some fun but also really care about the state of the world and where we are in politics," Peoples Wagner said to the Times. "I think the Cut has done a really good job of not putting women in boxes." Peoples Wagner will be stepping into the role vacated by Stella Bugbee, who in October moved into the position of editor-at-large at New York Magazine.
"Not long after Lindsay first came to the Cut, she came into my office with a prepared deck of printouts and pitched an entirely new column that she would cast, style, and write, even though it was beyond the scope of her role," says Stella Bugbee. "She had incredible ambition mixed with a sure-footed confidence. And as it turns out, she was a phenomenal scout for talent that would become household names, from Cardi B to Lil Yachty, Ashley Graham, and Issa Rae. I remember thinking, Someday Lindsay should run the Cut, so, naturally, I'm thrilled that she will be coming back to take the reins. Her commitment to creating an inclusive fashion community is unparalleled in the industry. She's a force who's just at the beginning of her career, and I look forward to watching her as she blazes her path forward."
During her first tenure at the Cut, Peoples Wagner won the ASME Next Award in 2017, honoring outstanding achievement by magazine journalists under the age of 30. More recently, she was celebrated among Business of Fashion's 2019 "BoF 500" and named to the 2020 Forbes "30 Under 30" list. She was also included on the 2020 "Root 100" list of most influential African Americans.