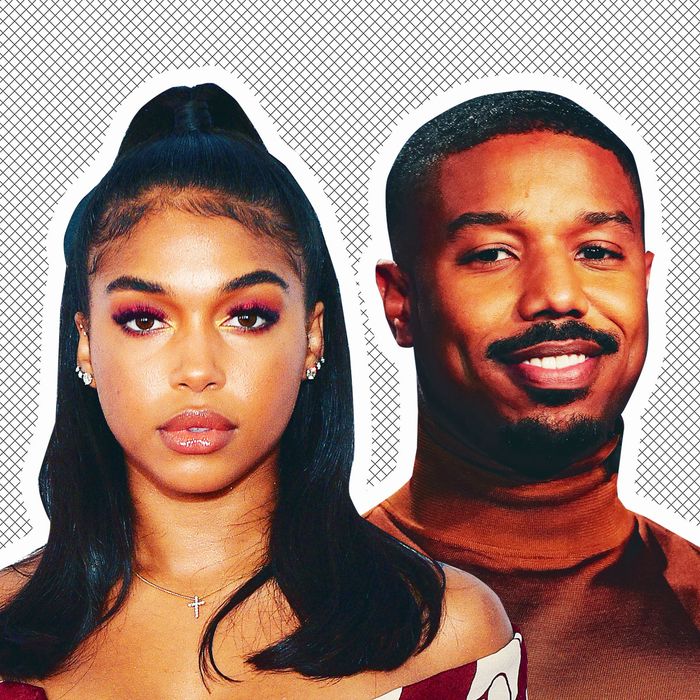 Lori Harvey and Michael B. Jordan.
Photo: Getty Images
Michael B. Jordan and Lori Harvey, long believed to be kissing, have finally confirmed what we all suspected: The actor and the adopted daughter of TV personality Steve Harvey are indeed kissing. Last night, both members of the newly minted couple shared pictures of themselves holding each other and appearing wholly transfixed — Harvey went with a collage of polaroids, whereas Jordan opted for a pair of remarkably dark photos that he credited to his creative director — marking their entrance to the "Instagram official" phase of courtship.
While the specifics regarding how long Jordan, 33, and Harvey, 24, have been kissing are yet unclear, the body of photographic evidence suggests that they've been dating for at least a few months now. They were first spotted together in November, when TMZ captured them disembarking a plane in Harvey's hometown of Atlanta, right ahead of Thanksgiving. Then, in late December, British tabloid The Sun snapped them deplaning yet again, this time in Salt Lake City.
Their relationship likely isn't much older than that. As recently as this past August, Harvey was still linked to her ex, the rapper Future, from whom she reportedly split sometime later that month. In addition, days before Jordan was photographed alongside Harvey for the first time, People announced that it had crowned him 2020's Sexiest Man Alive, and in the accompanying story, Jordan revealed that he was single and looking.
He also shared some of the traits he looks for in a partner: "A sense of humor, true understanding, because [an actor's] life is not conducive to a relationship — it's really not," he said, before joking that his list of desired qualities were to blame for "why my ass is still single." Little did he know what the near future held.