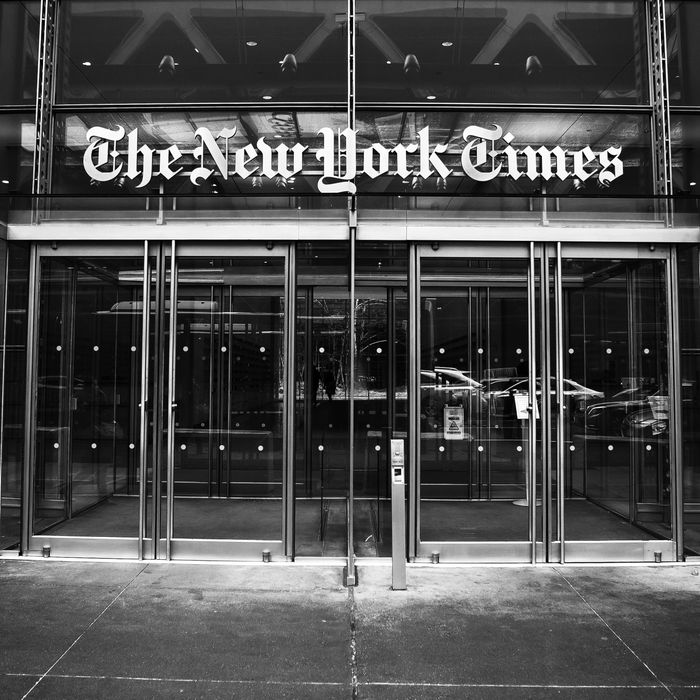 According to a new report from the Daily Beast this week, just months before he began covering the coronavirus outbreak, New York Times star science and health correspondent Donald McNeil Jr. was under investigation by the paper: He had been accused of making racist comments and using racial slurs while leading a 2019 student group in Peru. McNeil has since become one of the Times' leading authorities on COVID-19, and the paper reportedly included his pandemic coverage in their submissions for this year's Pulitzer Prize for public-service journalism.
The incidents took place when McNeil, a 45-year veteran of the paper, was leading a group of students on a trip to Peru as part of the Times' Student Journey's program, an educational travel program where Times experts guide middle- and high-school students on topic-specific trips around the world. According to the Daily Beast, after the trip ended, multiple students and their parents complained about McNeil to the Times, saying that he made sexist and racist remarks throughout the excursion, and that he had used the N-word during a group discussion.
"Not only did Donald say various racist comments on numerous occasions, but he was also disrespectful to many students during mealtimes and in other settings," read one review.
"I would change the journalist. He was a racist. He used the 'N' word, said horrible things about black teenagers, and said white supremacy doesn't exist," read another.
In a statement to the Daily Beast, the Times said: "In 2019, Donald McNeil, Jr. participated in a Student Journeys as an expert. We subsequently became aware of complaints by some of the students on the trip concerning certain statements Donald had made during the trip. We conducted a thorough investigation and disciplined Donald for statements and language that had been inappropriate and inconsistent with our values. We found he had used bad judgement by repeating a racist slur in the context of a conversation about racist language. In addition, we apologized to the students who had participated in the trip."
In their own article about McNeil, the Times reported that on Thursday night, Times executive editor Dean Baquet sent an email to staff saying that when he first heard about the allegations against McNeil, "I was outraged and expected I would fire him," but that after the investigation, he "concluded his remarks were offensive and that he showed extremely poor judgment, but that it did not appear to me that his intentions were hateful or malicious."
"I believe that in such cases people should be told they were wrong and given another chance," Baquet said. "He was formally disciplined. He was not given a pass."