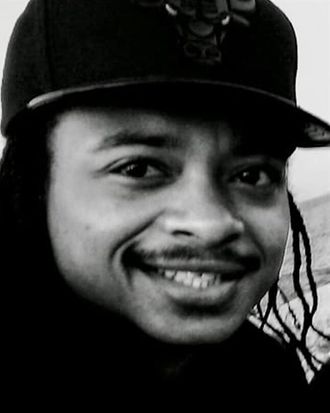 Jacob Blake
Photo: Twitter
In continuation of an all too familiar pattern, prosecutors in Kenosha, Wisconsin, announced on Tuesday that none of the officers involved in the shooting of Jacob Blake will face charges. When police confronted him over the summer, Blake was reportedly attempting to get inside his car where his kids were sitting — one officer fired seven shots into his back, leaving the 29-year-old paralyzed from the waist down.
"It is my decision now that no Kenosha law-enforcement officer will be charged with any criminal offense based on the facts and laws," Kenosha County district attorney Michael Graveley said, according to CNN.
"I want to emphasize that this case has to be laser focused on what a jury trial would look like," he explained, according to the Kenosha News. "Everybody has seen the video. From their perspective, they have tried this case from their computer screen in their living room. As a professional, I am called upon on how to try this case in a real courtroom."
Graveley was referring to a graphic bystander video of the incident, which occurred on the evening of August 23. Responding to a report about a domestic disturbance, Officer Rusten Sheskey — along with officers Vincent Arenas and Brittany Meronek — arrived in the 2800 block of 40th Street and attempted to stop Blake, who is Black, from leaving the scene. Witnesses, and Blake's lawyer, civil-rights attorney Ben Crump, contend that the 29-year-old was trying to de-escalate an argument between two women when police arrived. Witnesses also say that he was not holding a knife, as police claimed and as Graveley stated in his report. In the video, two officers can be seen trailing Blake with their guns as he moves to get in his car. When he opens the driver's side door, an officer — later identified as Sheskey — grabs him by the shirt and attempts to pull him away from the vehicle. Sheskey shot Blake seven times in the back at close range as his young children looked on from inside the SUV.
Blake was subsequently admitted to a nearby hospital in serious condition. His injuries did not prove fatal, although the bullets severed his spinal cord. His family does not believe he will walk again, though he is reportedly receiving treatment at a rehabilitation center in Illinois.
Per the Kenosha News, Sheskey subsequently told investigators that he believed Blake to be armed and in the process of attempted kidnapping. And announcing his decision on Tuesday, Graveley stated that "Officer Sheskey felt he was about to be stabbed."
"It's really evidence about the perspective of Officer Sheskey at each moment and what would a reasonable officer do at each moment," he explained, according to the Milwaukee Journal Sentinel. "Almost none of those things are answered in that deeply disturbing video that we've all seen."
On Twitter, Crump said he and his clients were "immensely disappointed" in the decision, feeling that it "failed not only Jacob and his family but the community that protested and demanded justice." And, indeed, the shooting sparked massive protests, locally and across the country, as yet another example of excessive force in racist policing. In Kenosha, protests extended over several nights and turned deadly when then-17-year-old Kyle Rittenhouse — stationed among members of an armed militia — shot three people, killing two.
In advance of Tuesday's announcement, Wisconsin governor Tony Evers once again mobilized the National Guard on Monday, and Kenosha set a curfew. Meanwhile, Rittenhouse (who is now 18) pleaded not guilty on Tuesday to charges including first-degree intentional homicide, first-degree reckless homicide, and attempted first-degree intentional reckless homicide. He remains free on a $2 million bail, paid in large part by the right-wing supporters who lionize him.
This article has been updated to clarify that police contend Jacob Blake was holding a knife, whereas witnesses say he was unarmed.