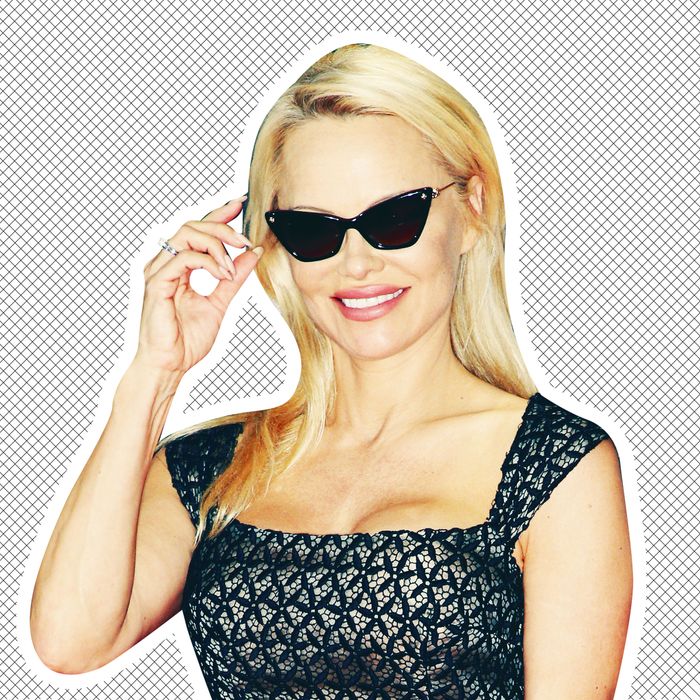 Pamela Anderson.
Photo: Getty Images
Pamela Anderson has chosen serenity. Freedom. An unencumbered life. Zen. She has, as of yesterday, liberated herself from the steely grip of modern technology to fully embrace the "peaceful sexy life" that has long beckoned to her.
Anderson, the star of Baywatch, unlikely something or other of Julian Assange, and burgeoning poet, has quit social media. "This will be my last post" on any platform, she wrote in a sprawling, lyrical Instagram caption, which is accompanied by one of her old glamour shots. In her characteristic style, she explained,
I've never been interested in social media

And

now that Im settled into the life Im genuinely inspired by

reading and being in nature

I am free




Thanks for the love

Blessings to

you all
Indeed, it is true — the legendary poster has left the platforms, and she has rejoiced. "#hallelulia," she wrote in her final tweet, which includes a link to her Instagram post. Meanwhile, here we remain, compulsively and endlessly scrolling until our eyes cry from strain.
Though it doesn't have to be that way. As Pamela writes,
Lets hope you find the strength and inspiration to follow

your purpose

and try not to be seduced

by wasted

time 🙏




Thats what THEY want and can use to make money

Control

over your brain-




#thebewilderedherd
That's right. Pamela said, "You have nothing to lose but your chains." So which path do we choose? We could remain on social media, addicted to the dopamine rush we get from every like or form of engagement. Or we could join her and welcome a new existence, one of
#life

#freedom

#nature

#humanconnection

#intimacy

#love

#pamelaanderson