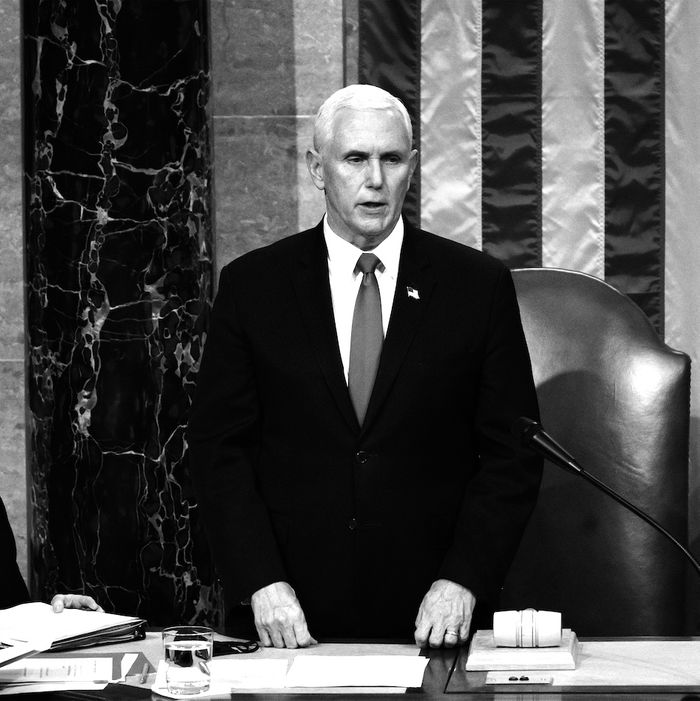 Vice-President Mike Pence.
Photo: J. Scott Applewhite/Copyright 2021 The Associated Press. All rights reserved
Vice-President Mike Pence has declined to invoke the 25th Amendment against Donald Trump, even as lawmakers in the House move forward with a resolution asking him to do so. This particular section of the Constitution provides for a president's removal when they are deemed "unable to discharge the powers and duties of [the] office," although it has never been used this way before.
In a letter to House Speaker Nancy Pelosi, Pence wrote on Tuesday that he does "not believe that such a course of action is in the best interest of our Nation or consistent with our Constitution," and that he does not want to "play political games at a time so serious."
"The 25th Amendment is not a means of punishment or usurpation," he added. "Invoking the 25th Amendment in such a manner would set a terrible precedent." Pledging that he will "do [his] part … to ensure an orderly transition," Pence said: "now is the time for us to come together, now is the time to heal."
Lawmakers began pursuing the 25th Amendment as a potential course of action after mobs of pro-Trump insurrectionists stormed and ransacked Congress on January 6. Five people died in connection with the attack, which followed a speech by the president himself, who encouraged crowds of his supporters to protest Joe Biden's certification at the Capitol. (He has also, throughout his term in office and even before, appeared to sanction his supporters' violence against his opponents.) Arguing that Trump has "demonstrated repeatedly, continuously, and spectacularly his absolute inability to discharge the most basic and fundamental powers and duties of his office," the resolution asks Pence to remove Trump before the end of his term on January 20. A vote on the resolution tonight is expected to pass, even without Pence's compliance.
Still, this is not the end of the road for House Democrats, who filed an article of impeachment — for "incitement of insurrection" — on Monday. If it is approved, Trump would become the first president ever to have been impeached twice.