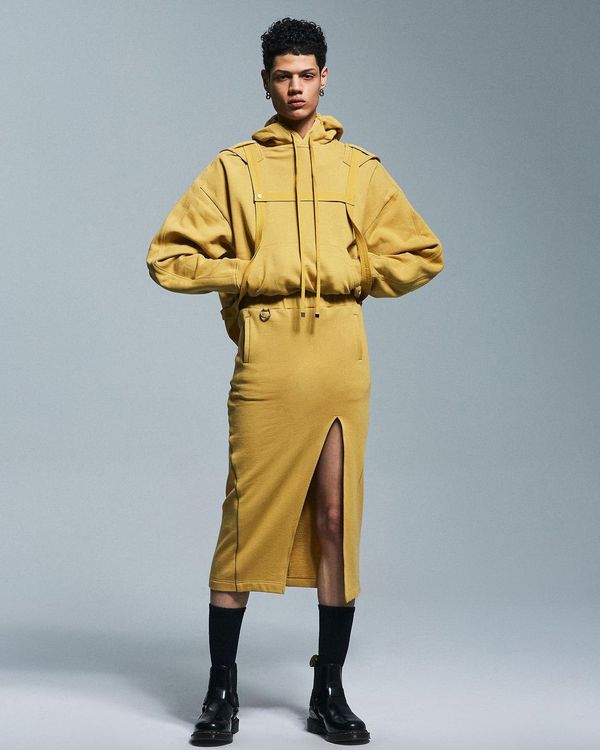 For better or worse, I've always been pretty open about my sexual interests. But there's one thing I've been ashamed to admit: This past hell year, I entered into an S&M relationship — with my couch. My pandemic dom, if you will.
Before quarantine, I always had places to go and people to see — a lifestyle I miss dearly. As time at home went on, I became less and less willing to keep my butt planted firmly on my couch cushions for everything from working to relaxing. Yet it feels oh so good. So good, in fact, that my couch has a hold on me. As much as I think I'd like to spend time away from it with other sentient beings, I keep coming back.
But when it comes to this special relationship, I've failed to wear the right things. Most people who are well versed in BDSM have stylish gear to help them outwardly express their kinky tendencies. Luckily for couch subs like me, Private Policy, a genderless, New York–based brand, has the perfect garment: a hoodie with a built-in harness. It's from the fall 2020 collection, called "Get Well Soon," which is a nice sentiment overall. But if it means leaving my couch in 2021, I'll just take the hoodie.