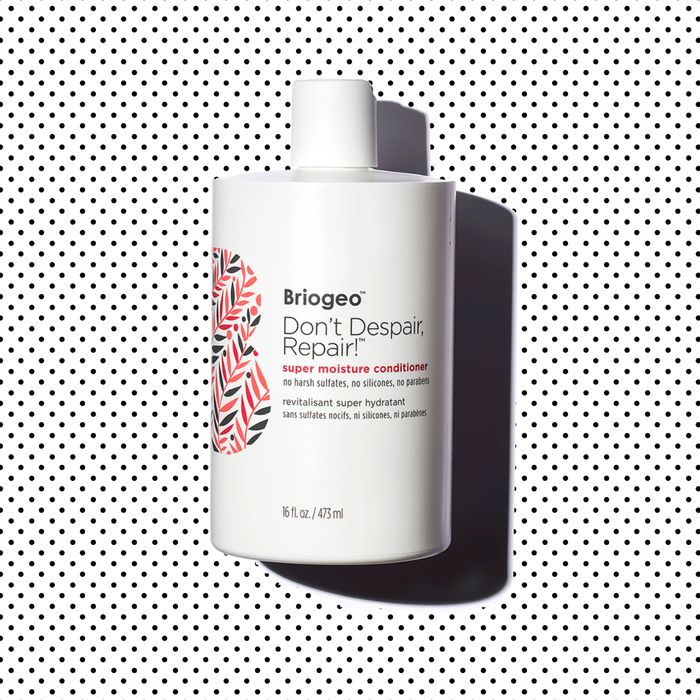 When my hair was at its most Leo nature — long, demanding, and needy for attention and care — it loved Briogeo's Don't Despair Repair Super Moisture Conditioner. My extra-long, butt-length hair and this product went together like a Leo and a Libra.
They brought out the best in one another. The Libra conditioner loved my hair's confidence and flashiness. My Leo hair loved the intellectualism and fast-working ways of the conditioner. I knew that it was the right one for me after one wash. Things just flowed — the conditioner was so smooth and creamy, and had such slip, gliding through my toasty and tangled ends with ease. It rinsed out comfortably. My hair was so silky and smooth, it looked like it was in a truly healthy relationship. And the conditioner stuck around: The results lasted for several days. Although it's usually a big step, I even had it meet my mom (when I forced her to touch my hair, she agreed that my ends felt very soft). The bottle is also generously sized (16 ounces) for an upscale product (for example, a Kerastase conditioner is around eight ounces and a Ouai conditioner is ten ounces).
Briogeo's Nancy Twine told me at a press event that the conditioner is formulated with micro-encapsulated argan oil, which shrinks down to the size of a red blood cell. "It can cling to hair better because it's shrunk," she explained, so that the moisture can penetrate deeper into the hair. I have 1B/1C hair, but by the looks of the Sephora reviews, it seems that those with natural and curly hair are loving it too.
Every product is independently selected by our editors. Things you buy through our links may earn us a commission.