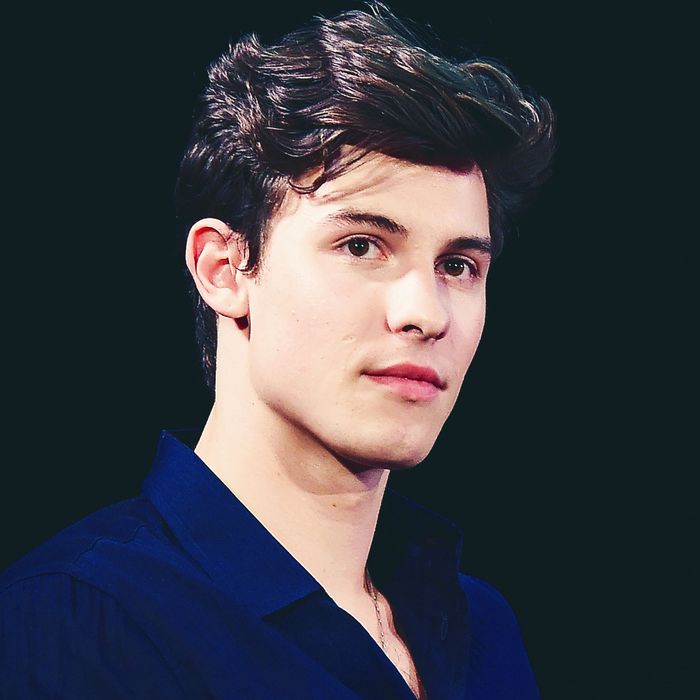 Photo: Gregg DeGuire/Getty Images
Occasionally there is a text that perfectly captures the current cultural moment, gets at the heart of the Zeitgeist, seems to distill the essence of modern life in a set of gorgeous, lyrical phrases.
Today, that text is the following tweet from the singer Shawn Mendes about his new Chipotle bowl, the Shawn Mendes bowl:
I have my own bowl !! @shawnfoundation & I are partnering with @ChipotleTweets to launch Wonder Grants for young sustainability activists. My bowl has cauliflower rice, a new plant-based option. Order until 1/28 & $1 will be donated to support changemakers
Has there ever been a youth less encumbered by the trappings of mortality, a more freely joyous young man than Shawn Mendes shouting from the rooftops about getting his own bowl? Consider it a mantra of empowerment: "Hark! [The hark is implied.] I have my own bowl !!"
You might feel like saying, Shawn, everyone technically has their own bowl at Chipotle. Yes, any customer can go up to the counter at their local Chipotle and order exactly what ingredients they want in their bowl, and when they pay for it and eat it, it is their own bowl. Absolutely. But do I have a Bridget Read bowl launching Wonder Grants for activists with cauliflower-rice, a new plant-based option, donated to support changemakers? No, I do not, and sometimes I don't know if I ever will.
Does it even matter if there is so much unexplained corporate gibberish in Mendes's tweet as to overwhelm the mind? What are Wonder Grants? Isn't regular rice also a plant-based rice? What kind of changemakers will benefit from $1 of the Shawn Mendes bowl?
Don't worry about any of that. A boy has his own bowl.