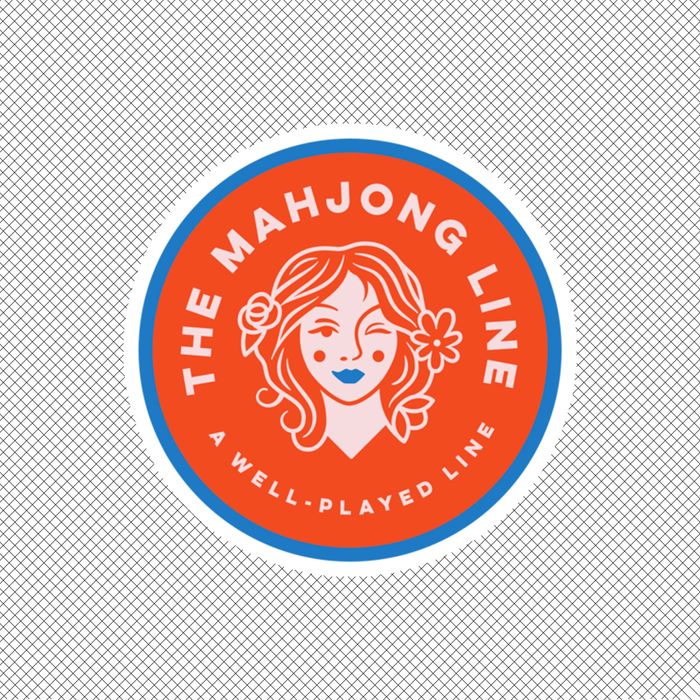 A Dallas-based company is facing backlash for attempting to give a "respectful refresh" and "modern makeover" to Mahjong, the popular, centuries-old Chinese tile game. Their goal, they say, is to bring it to the "stylish masses."
According to the Mahjong Line's "About Us" page, the idea for the company came about because one of its founders, Kate LaGere, felt that "traditional tiles … did not reflect the fun that was had when playing with her friends," and that "nothing came close to mirroring her style and personality." So she enlisted two other women, Annie O'Grady and Bianca Watson, to help develop their own "respectful refresh" of the game. (A November write-up of the company by the website Paper City said that LaGere "searched for a unique set of her own, one she could proudly bring to friends' homes to play, but came up empty.")
The result: brightly-colored sets with names like "the Minimal Line," and "the Cheeky Line" that sell for between $325 and $425, and a $50 playing mat that reads "Not Your Mama's Mahjong" and "Get Your Mahj On."
The company first launched its products in November but faced widespread criticism online this week as screenshots of its tone-deaf copy began to circulate on social media — none of the founders have Chinese ancestry, but their website blithely proclaims, "We're rethinking what Mahjong looks like." Indeed: The more expensive sets don't have any pieces with Chinese characters on them at all. "My culture is one of the oldest civilizations in the world," Twitter user Jeremy Lee wrote on Monday alongside pictures of the Mahjong Line's website. "It is a product of thousands of years of tradition and history. My culture is not some cheap coloring book that can be filled-in and be 'made pretty' by the standards of privileged teenyboppers."
As critics have pointed out, the company repeatedly whitewashes Mahjong's history, its cultural origins, and its players on its website. Take its FAQ page: In a section titled "American vs. Chinese Mahjong," the company centers the story of Mahjong on an American businessman named Joseph Babcock, who wrote a book about the game in the 1920s. "Over time, the game evolved from the original Chinese version to be distinctly American with the addition of jokers to the game," the site reads.
Each of the company's five sets is cheekily targeted at a hyperspecific, composite personality type, like the girl who "loves a good Eames chair, the smell of coffee shops, abnormally long walks on crisp days and the pulse of NYC" or someone who is "a Francophile at heart." If you're not sure which you are, you can take a quiz. Answer a few questions about things like who you would rather have as a dinner guest ("Notorious RBG," Julia Child, or Tina Fey) and who your dream decorator is (Kelly Wearstler, Pierce & Ward, or Miles Redd), and the Mahjong Line will tell you if you're the Cheeky Gal who is "equally happy in L.A. or Austin," or the Botanical Gal, who loves "vintage portrait paintings." There is no reference to China or Chinese culture in any of the questions or customer descriptions.
"Three white women with no respect for chinese culture or the traditional game of mahjong are out here making $325 trendy mahjong sets. in 2021. sorry traditional symbols aren't 'fun' or 'stylish' enough for you." tweeted editor Alyse Whitney.
The Mahjong Line didn't respond to the Cut's request for comment, but on Tuesday night, the company posted a statement on their Instagram apologizing for their "failure to pay proper homage to the game's Chinese heritage," and insisting that their intent was to contribute to the evolution of "American mahjong" in "the most respectful and authentic way possible."
"We are always open to constructive criticism and continuing to conduct conversations with those who can provide further insight into the game's traditions and roots in both Chinese and American culture," the statement reads.
The company's website appears to have been taken down as well.
While comments have been disabled on the Mahjong Line's Instagram page, they are still enabled on the company's Facebook page.
"You are erasing Chinese culture before our eyes," wrote one user. "Please honor Chinese culture, don't try to 'make it better'."
This post has been updated with a statement from the Mahjong Line's Instagram.