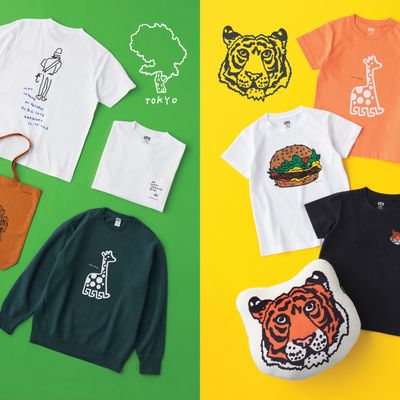 Photo: Courtesy of Uniqlo
Jason Polan was the city's resident illustrator. "He was always on a street somewhere in New York, notebook in hand, following people, sitting off to the side, watching, a slight smile on his lips, this human seeing-machine saw and drew it all," wrote Jerry Saltz last January, when Polan died of cancer at the age of 37. One of his final projects was to draw "every person in New York," and he made it past 30,000 squiggly ink drawings.
It's impossible to know what Polan would have made of the last year, but it seems likely that he would've been out on the street if he could, documenting the changing city around him. To honor his creative spirit, Uniqlo, which collaborated with Polan in the past, is releasing a new UT (Uniqlo T-shirt) collection today that features drawings from his time in New York City, as well as Tokyo. A scene from a crowded E train car, for example, memorializes both his work, and the regular moments we took for granted before the pandemic.
"Jason had the rare gift of making the most everyday things beautiful and interesting," wrote Nicholas Grover, vice-president of Uniqlo Global Licensing, Merchandising, and Design in a statement. "We hope this collection will help people around the world better understand that immense talent that was Jason Polan."
"Uniqlo allowed Jason to share his art with the world," added Jane Polan, Jason's mother. "His talent, whether in books or on clothes, bags, pillows, plates, furniture, or maps opened our eyes to life and its value."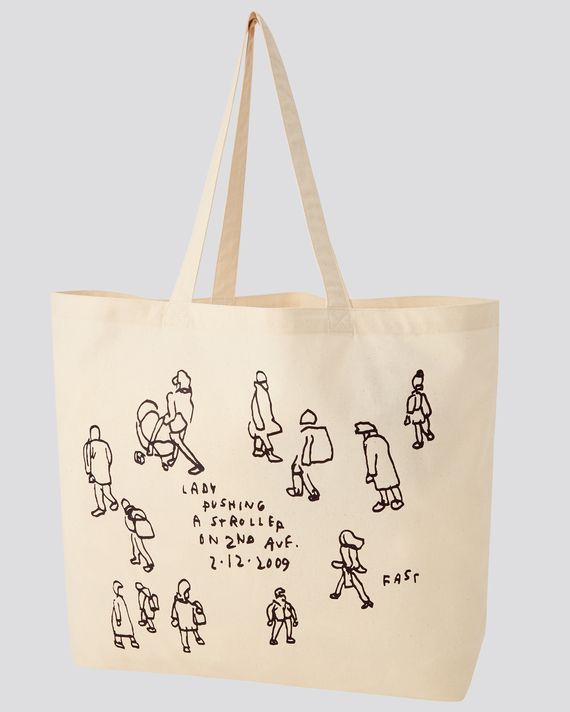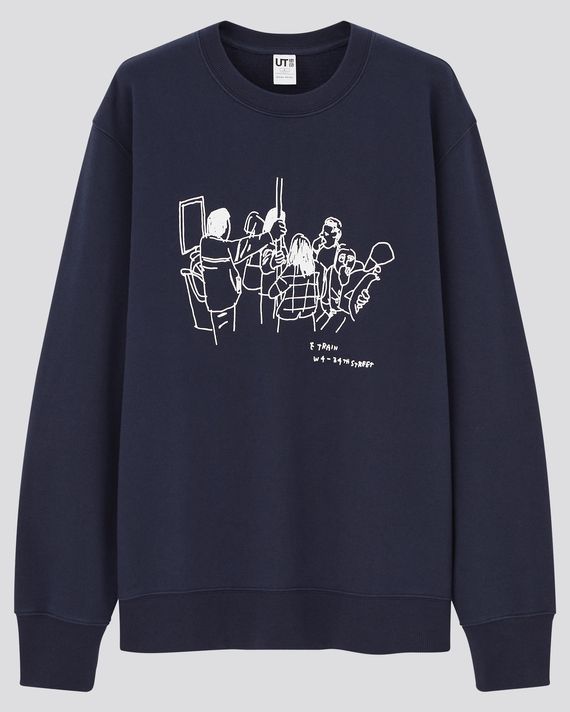 Starting today, the 5th Avenue Uniqlo store will have a section dedicated to Polan's work — an area dubbed the "World's Biggest Drawing Club" after his casual drawing group, which used to meet at Taco Bell. In addition to clothing and accessories, customers can also purchase a sketch booklet, plus a copy of Every Person in New York Volume II, which picks up from June 2014 where Volume I, published in 2015, left off.
Finally, to keep New Yorkers drawing, the store will give a uni-ball Vision Elite Rollerball pen (Polan's favorite) inscribed with his name to those purchasing eligible merchandise while supplies last.
Below, some standout items from the collection.