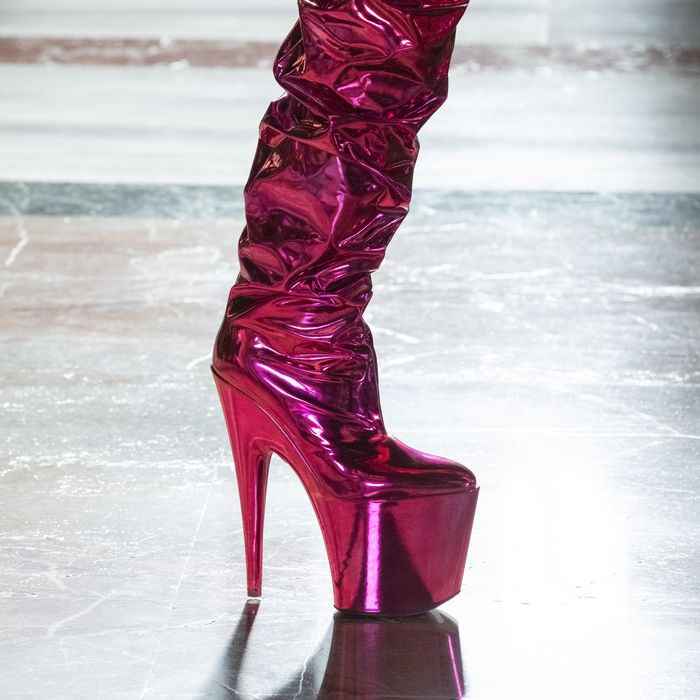 Photo: Courtesy of Valentino
There's been so much talk of adult swaddling lately — of wrapping ourselves in sleeping-bag coats, and sweats, and weighted blankets; of sliding our feet into shearling slippers and consuming pop culture that leaves our brains smooth. That's all fine and good and understandable, but the spring 2021 haute couture shows in Paris this week are here to say: It doesn't have to be this way. Dressing can be easy and glamorous!
Pierpaolo Piccioli's show for Valentino made this abundantly clear. The clothes were made of soft, sumptuous materials and cut in relaxed, roomy silhouettes, but, despite their simplicity, they were still daring and loud. A men's hoodie appeared to be made of solid gold, for example. Turtleneck sweaters were bedazzled, fur was replaced with tinsel, and pops of bright color peaked out from underneath skirt hems. The whole thing served as a reminder that fabric is not only a form of protection, but also capable of being "a texture that incites discovery and surprise," as the show notes read.
It made me realize that, as much as I still want to be cozy and swaddled in my Norma Kamali sleeping bag coat and shearling Birkenstocks, I don't want to forget that I'm wearing clothes altogether. I'd even jam my feet into those treacherous looking shoes for a moment, just to feel something.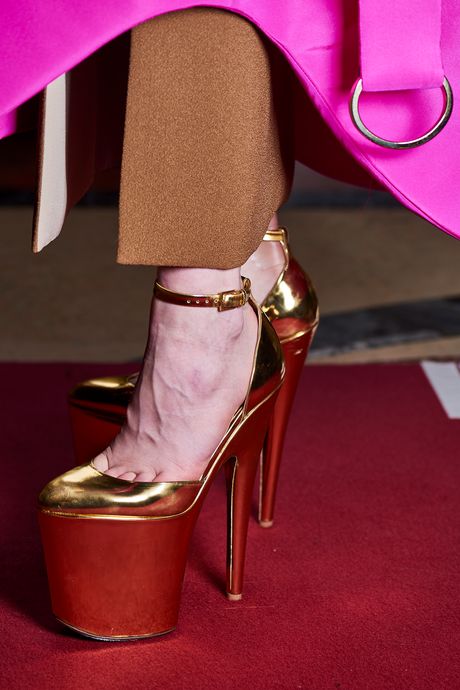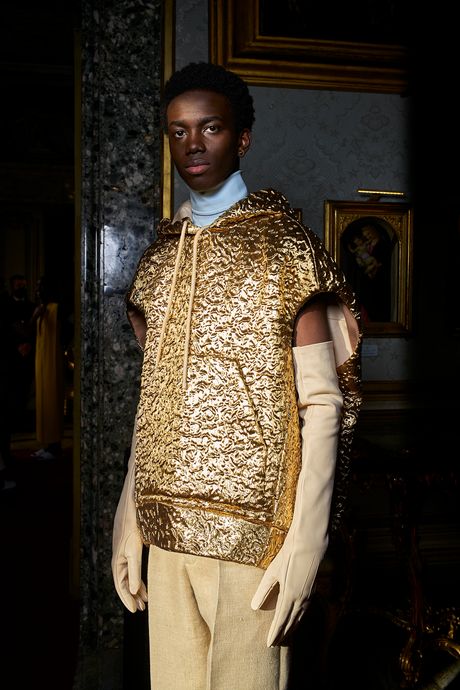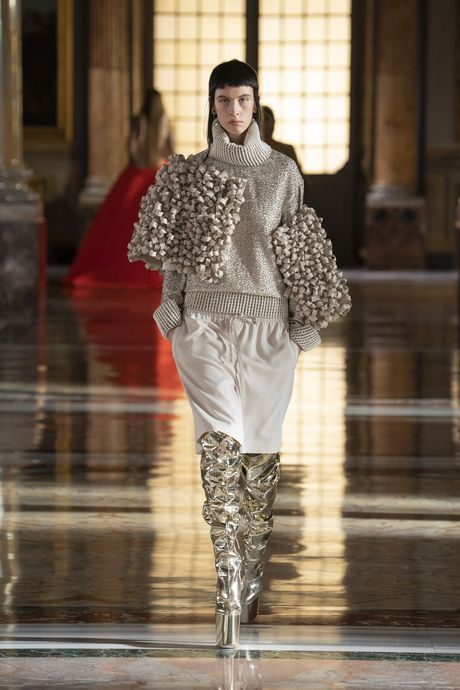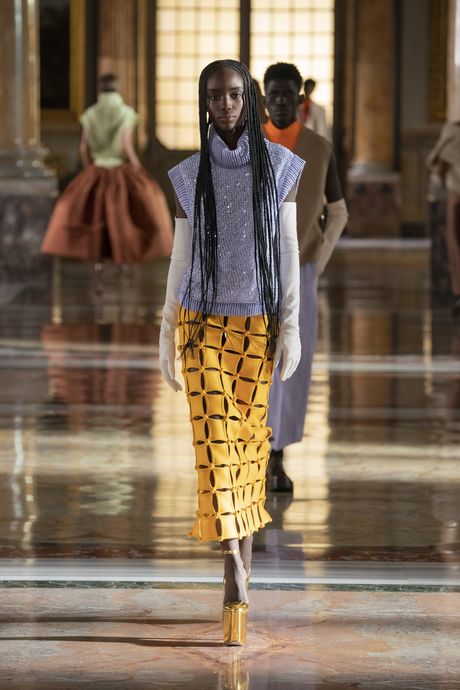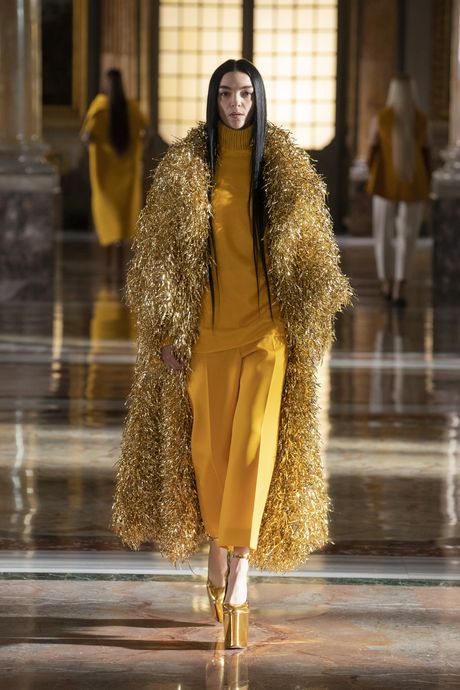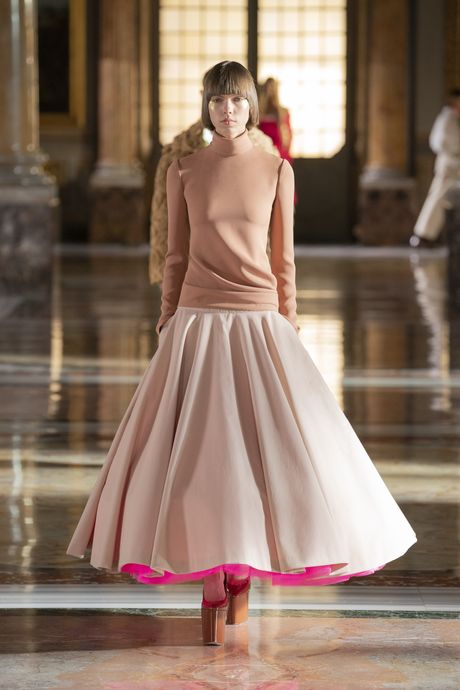 Watch the full Valentino spring-summer 2021 haute couture show, below.