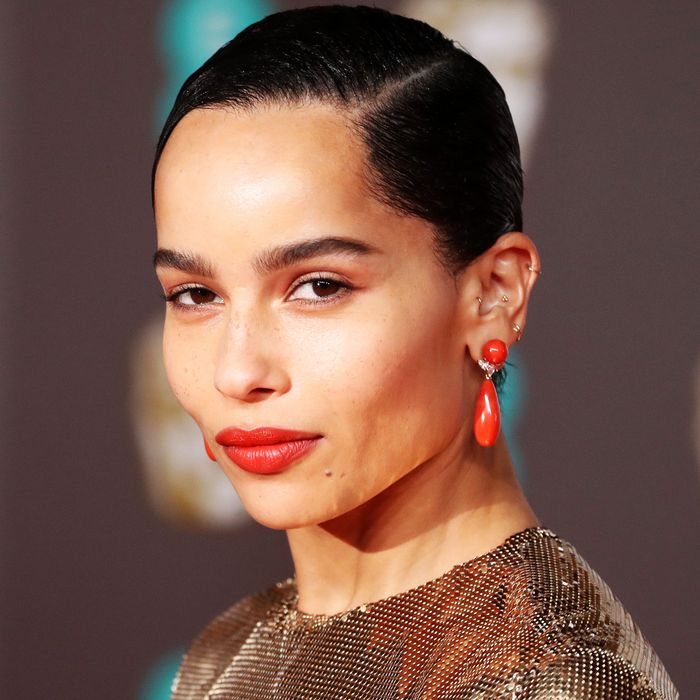 Photo: Mike Marsland/WireImage
If you have yet to find a red lipstick you consider "the one," Zoë Kravitz has several new contenders to throw into the ring. The YSL Beauté makeup and fragrance ambassador recently launched her second collection of limited-edition YSL Rouge Pur Couture lipsticks, featuring eight different takes on the power-color red to suit a wide variety of vibes.
While Kravitz's first drop contained shades named after some of her favorite people, round two's shades are an ode to some of her favorite cities—specifically, Los Angeles (where she grew up), New York (where she lives), Paris (where she, her dad Lenny, and his mansion hang), and London, (where she recently shot the Robert Pattinson Batman movie.)
If you want to feel like you're kicking it with Lisa Bonet on the West Coast, try Midnight LA and Topanga Sunset, fresh burgundy reds. If you want to relive that lipstick scene in Hulu's High Fidelity, try Brooklyn Baby and NYC Jungle, two pure, statement-y reds. Lost in Marais and Paris Stroll are intriguing orange-reds for when you want to feel like you're sitting front row at Fashion Week, while London Sky and Shoreditch Walk are deep nudes with red undertones — perfect for when you want to feel like you're across the pond, or at least want to feel more self-assured when saying things like "across the pond."
Regardless of which city you mentally jet-set to while painting your lips in the mirror, every shade gets you a creamy, highly pigmented satin finish and comes encased in a sparkly, skyscraper-inspired tube so you can create your own little Kravitz-approved skyline while you're stuck at home.