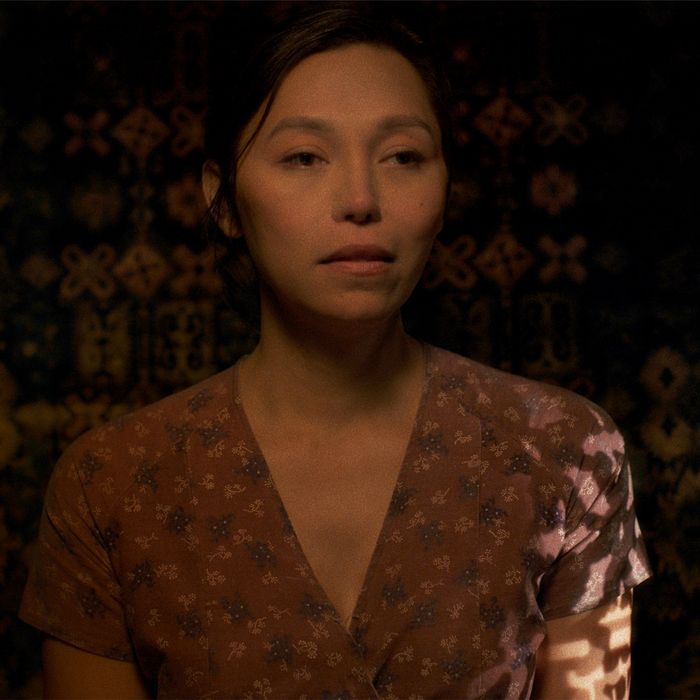 The 21st installment of Miu Miu's acclaimed short-film series "Women's Tales" tells a story of love, lust, and immigration. Shangri-La takes place in California in the 1930s during the Great Depression. The ten-minute movie takes viewers on a journey through the mind of a young Filipino woman (played by Isabel Sandoval, who also wrote and directed) as she confesses her sexual desires for her forbidden love, a white American man.
Sandoval made history as the first trans woman of color to direct a film in the Venice International Film Festival's "Giornate degli Autori" back in 2019. Her work explores the meaning of identity and femininity, making her a natural fit for Miu Miu's "Women's Tales." Sandoval speaks to the important role that clothing and costume can play in empowering an individual, especially a woman. "I regard costumes as an expression of the lead character's potential as a woman," she says. "She envisions herself as a warrior, princess, or goddess."
The film is now available to stream globally. You can watch it below, and the entire "Women's Tales" series is available for streaming on MiuMiu.com.