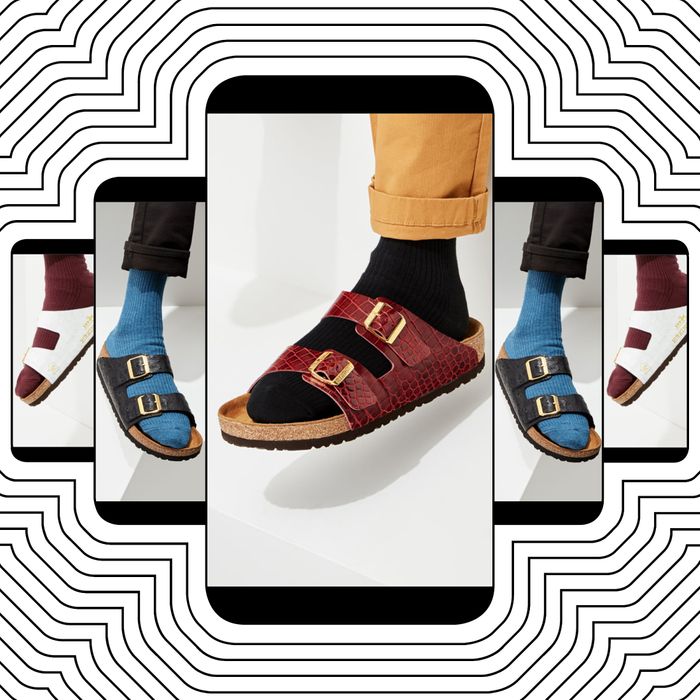 Photo-Illustration: by The Cut; Photos: Courtesy of Birkenstock
Now more than ever, people are experiencing fashion through their phones. In "Screen Time," fashion writer Emilia Petrarca shares all the screenshots, double taps, and swipes she made this week.
Well, it finally happened: I smashed my iPhone.
It was an accident. I whipped it out of my coat pocket while walking to the post office this week, and it flew right out of my hands. Somehow, I managed to catch it in between my elbow and my hip bone mid-flight, so I crouched down in the middle of the sidewalk in order to deposit it to the ground. But it still cracked!!
This is where I confess that I'm one of those people who doesn't have an iPhone case. I know, I know. But I've managed to live a case-free lifestyle up until this point with no hiccups! Sigh.
It's not that big of a deal (yet). But this blunder did make me think about investments. Recently, after cleaning out my closet and racking up a significant amount of RealReal credits, I decided that I would cash in and buy one really nice thing for myself — as opposed to a handful of less expensive little things. Something about as expensive as an iPhone, I imagined … until I smashed my iPhone.
It's nerve-racking making an investment. My phone is probably the most expensive thing I've ever purchased for myself, and I remember feeling physically ill when I bought it. I always worry that I'm making the wrong decision. Will my older self regret this choice in five years? Will my grandkids thank me for it? What if I spill on it? Or drop it? Clearly, I can't be trusted with nice things.
Cleaning out my closet shook me, in a good way. I've stopped buying so much cheap, dumb stuff, which means I have a little more pocket money to invest in expensive, slightly-less-dumb stuff. But I still don't know if it's smarter to invest in something wild and unique, or on something simple but well-made that I could wear forever. Is the former just a splurge? Is there a difference? All I know is that I don't even know my grandkids (they could be brats!), and that it's probably best to just follow your heart like that GameStop guy. And invest in an iPhone case.
Below, my week in aspirational scrolling.
A $76,000 Investment
When you're Future, investing in shoes means buying "the most exclusive sandal ever made." This week, he shared on Instagram his new pair of "Birkinstocks," which, as their name implies, are sandals made out of deconstructed Hermès Birkin bags by a brand called MSCHF. "We're just sort of fascinated with destroying expensive things and creating something new out of them," Daniel Greenberg, the 23-year-old "head of strategy" at MSCHF told the Times. Birkin bags can go for around $12,000 to $200,000, and some have famously sold for a lot more than that. Time once called them "a better investment than gold." But what about when they're cut up into little pieces and turned into hippie shoes? MSCHF has only made about ten of the sandals, and they range in price from $34,000 to $76,000, making them a pretty good deal in comparison to a bag. Clearly, Future thought they were a good investment. And you know what? I agree. Congratulations, Future. Just don't leave your house in them!
Another Worthwhile Purchase
This week, Julien's Auctions announced that it would be offering a "cascade of priceless treasures" amassed by none other than Janet Jackson over the course of her career. The list of 1,000 items for sale includes outfits and costumes she's worn on red carpets, onstage, and in music videos. Two standouts include her 2009 MTV Video Music Awards "Scream" performance costume, plus the silver coat she wore in the intergalactic "Scream" music video. (Rewatch here, NOW.) The bidding starts on Jackson's birthday weekend in May. (Yes, of course Janet Jackson has a birthday weekend.) So start saving!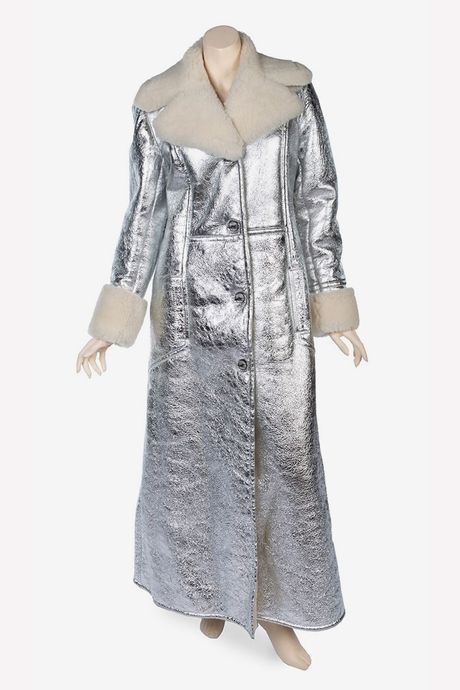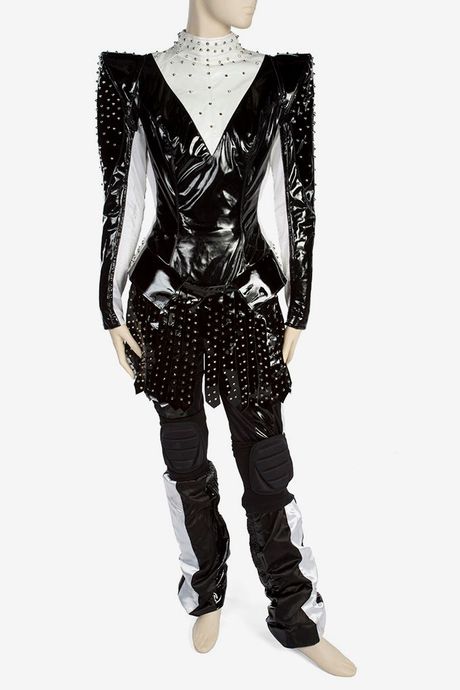 A More Practical Investment
After seeing Rihanna wear this pistachio-green faux-fur hat by Emma Brewin, I had to have a fuzzy headpiece for myself. But I didn't want to drop 320 euros, so I found this good dupe by Clyde. It's extremely soft and warm. I ended up buying it in black because I'm a coward and that color was on sale. Not all of us can be Rihanna or Future.
An Image That Made Me Do a Double Take
A black turtleneck in the ocean! Now that's commitment.
A Tweet That Opened My Eyes
A TikTok That Made Me Laugh
Daily Average Screen Time This Week: 3h25m
Down 7 percent from last week. Shrug!