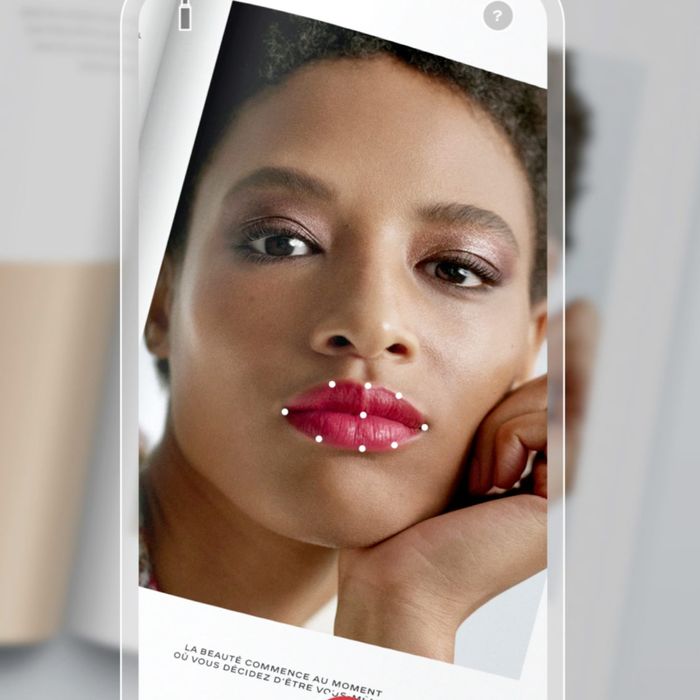 Photo: Courtesy of Chanel
Look down at what you're wearing right now. Is it some sort of tie-dye with food dribbled onto it? Are you Winnie-the-Pooh-ing it in a top for Zoom calls and no bottoms? Well, it doesn't really matter, because no matter what you have on, you can try on a lot of Chanel lipsticks right now.
Chanel Beauty has created a new free app called Lipscanner. If you've ever wanted lipstick the exact shade of a Queen of the Night tulip; if you've ever wanted a peach the same shade as Antelope Canyon; if you've ever wanted lips that perfectly matched the red of your microwave or the pink of your Gilmore Girls DVD boxed set — Lipscanner makes it possible. You can upload a picture or take a picture of your lipstick inspiration, and it will match it to an existing Chanel Beauty lipstick color. It's sort of like Shazam for lipstick, with over 400 Chanel shades in their library.
Best of all, the app will even let you try it on. I tested it this morning and found that my microwave was the perfect shade of Rouge Allure Velvet in L'Indomabile. Lipscanner was created in collaboration with Chanel's Connected Experience Lab and the Chanel Makeup Creation Studio, and you can access it here.