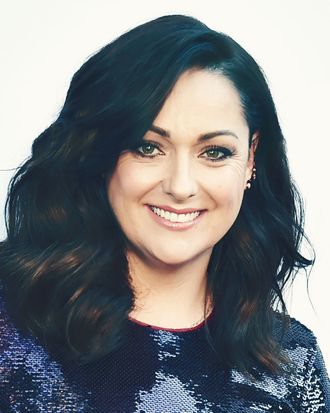 Photo: David Crotty/Patrick McMullan via Getty Image
Comedian Celeste Barber's face has a new job: she is the new spokesmodel for Australian beauty brand MCoBeauty. Barber is best known for her parodies of casual-not-casual celebrity Instagram thirst traps, which use humor as a tool for self-acceptance. She's one of the rare comedians to represent a beauty brand, a small group that includes Lilly Singh for Smashbox, Liza Koshy for C'est Moi, and Bharti Singh for Joy.
Barber's comic videos include a re-creation of Cindy Crawford's Pepsi ad in which the soda explodes all over her face, and a sexy Gwyneth Paltrow–inspired lotion-application bit with a malfunctioning dispenser. She even did a spoof video with Tom Ford, mimicking the saliva- and lipstick-drenched ads for his beauty line.
In a press release, Barber said of her new role, "Honestly, I'm the last person who should be giving people beauty advice, so I won't. All I'll say is that I'm absolutely obsessed with MCoBeauty's products. Their XtendLash tubular mascara is the best mascara I've ever tried! I love that they're cruelty-free, vegan and they dupe all the expensive brands, from foundation to brows, lashes, lips and the ultimate range of accessory tools. And they're bloody cheap and I can buy them from the supermarket!"
"These guys are the absolute tits!" Barber exclaimed in an Instagram video for the brand, overjoyed at being able to buy beauty products and cereal in the same place. We can see why.