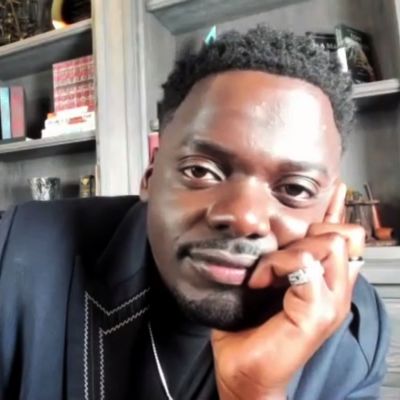 Photo: NBC/NBCU Photo Bank via Getty Images
The 2021 Golden Globes got off to a not-bad start this evening: Daniel Kaluuya won Best Supporting Actor in a Motion Picture for his astonishing turn as Fred Hampton in Judas and the Black Messiah, beating out Sacha Baron Cohen, Jared Leto, Leslie Odom Jr., and Bill Murray.
This year's ceremony is being held mostly over Zoom, so Kaluuya also endured the evening's first inevitable tech glitch. Luckily, after suffering through 20 seconds of dead air he was able to deliver his acceptance speech, thanking director Shaka King and paying tribute to Hampton, the Black Panther Party chairman who was murdered at the hands of the FBI:
As the great Nipsey Hussle says, 'We are here to give until we are empty,' and I gave everything. I couldn't give it to a more noble man — that's Chairman Fred Hampton — and I hope generations after this can see how brilliantly he fought, how brilliantly he spoke, and how brilliantly he loved. He taught me about myself, made me grow as a man and I appreciate it with all my heart. And I hope people — there's a lot of information about how he died, but I hope you people out there will grow and learn about how incredibly he lived. Thank you so much for this honor.
The tech side of things has mostly been smooth since the Kaluuya mute; what's more, the actor's win was followed by an award for John Boyega (and nothing for Emily in Paris). Overall, not bad!