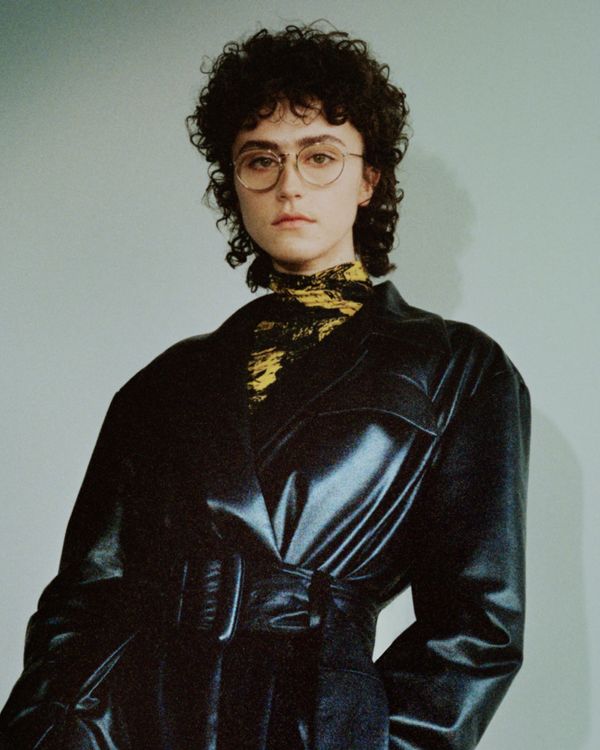 Photo: Daniel Shea/Courtesy of Proenza Schouler
This morning, "first daughter of Bushwick" Ella Emhoff made her New York Fashion Week debut during Proezna Schouler's fall 2021 show.
Emhoff is the stepdaughter of Vice-President Kamala Harris and the daughter of Second Gentleman Doug Emhoff. On Inauguration Day, the 21-year-old seized the attention of a certain subset of Twitter when she walked down the capitol steps in a Miu Miu coat with embellished shoulders, looking every inch the artsy Brooklynite. Her style couldn't have presented more of a contrast to the previous administration's tendency towards bland luxury and/or aggressively apathetic Zara statement jackets. It felt like a moment of obvious change.
And the fashion world took notice. About a week later, Emhoff was signed to IMG Models, the agency representing Bella and Gigi Hadid, Paloma Elsesser, Chrissy Teigen, and many more household names. Upon signing her, IMG Models president Ivan Bart told the New York Times that "Ella communicates this moment in time."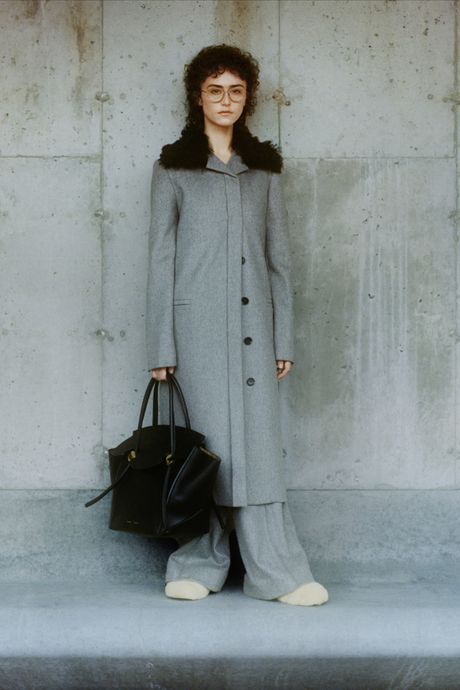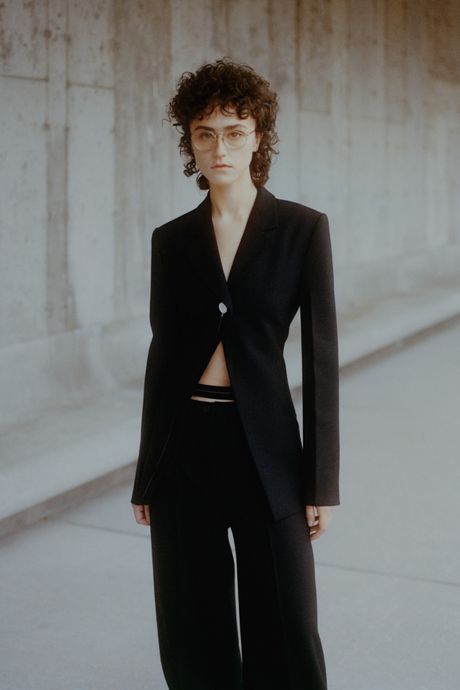 In Proenza Schouler's presentation, a mullet-haired Emhoff models even more coats: a leather trench layered over a yellow marble-printed turtleneck and a long car coat with matching slouchy grey pants. She closed the show in a black suit.
Although this marks Emhoff's first time walking the runway, she's not new to fashion. After the presentation debuted online, Emhoff sat down with designers Jack McCollough and Lazaro Hernandez as part of NYFW: The Talks. They talked about her thesis at Parsons (she's studying fine arts), her knitwear line, using her platform for good, and, of course, her new modeling career. "My favorite part is just wearing the clothes, seeing the clothes, being able to touch it, and being able to look at the craftsmanship," she told McCollough and Hernandez. "Also it's just a fun way to dress up. Being in front of the camera in a crazy outfit is almost like acting."
Watch the Proenza Schouler fall 2021 show, featuring Ella Emhoff, below.