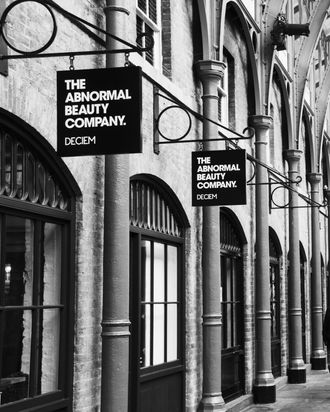 Photo: Smith Collection/Gado/Getty Images
Today, Deciem is a unicorn — a start-up valued at over $1 billion. It's free to frolic in the enchanted meadow with other mystical beauty unicorns such as Glossier, Anastasia Beverly Hills, and Pat McGrath Labs.
In June 2017, Estée Lauder purchased 28 percent of Deciem, back when the CEO was Brandon Truaxe. In 2018, Lauder moved to sue Truaxe for allegedly violating shareholder agreements, and appealed to the court to appoint co-founder and current CEO Nicola Kilner. Truaxe passed away in 2019. Today, Lauder announced it will pay $1 billion to buy 76 percent of the company, bringing its valuation to $2.2 billion (as reported by Bloomberg). The remainder of the company will be purchased over the course of three years.
Despite the history between Lauder and Truaxe, Kilner said, "Brandon dreamed of ELC being the forever home for Deciem, and we are truly humbled to achieve his vision today." Cheers to the buyers of Ordinary Niacinamide and AHA 30 percent + BHA 2 percent, who made it all possible.