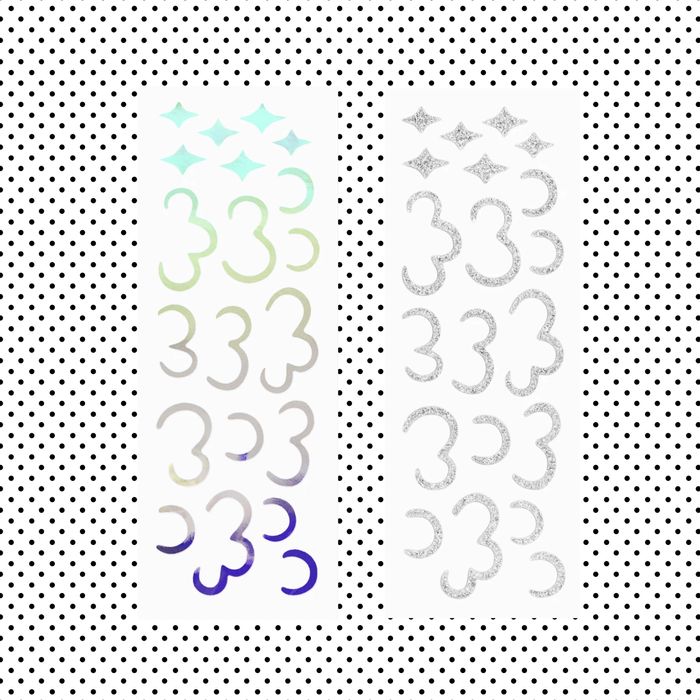 If your reaction to Euphoria's extravagant makeup looks has always been There's no way I could do that myself, allow me to introduce you to Face Lace — a brand of makeup that does for your eyelids what press-on nails do for your hands.
Euphoria makeup artist Donni Davy frequently uses Face Lace stickers to make eye magic. The eye-spike and eye-hug stickers appeared in episode 8, giving Jules otherworldly, beetlelike eyes. Davy has even designed a line of Face Lace stickers — little metallic clouds you can wear as eye makeup, like the ones worn by Hunter Schafer in the last episode, "Fuck Anyone Who's Not a Sea Blob." She created the dreamy look to express Jules's fantastical, head-in-the-clouds approach to love.
Right now, the clouds are sold out, but the brand plans to restock, and when they do, ten percent of profits from each purchase will be donated to the charity Trans Lifeline through next December. In the meantime, the other ones are all available. If you're careful, Davy says, you can get multiple uses out of them. And they all look great with a mask – the bottom half of your face might be covered, but the top half is all dramatic expression.
Every product is independently selected by our editors. Things you buy through our links may earn us a commission.