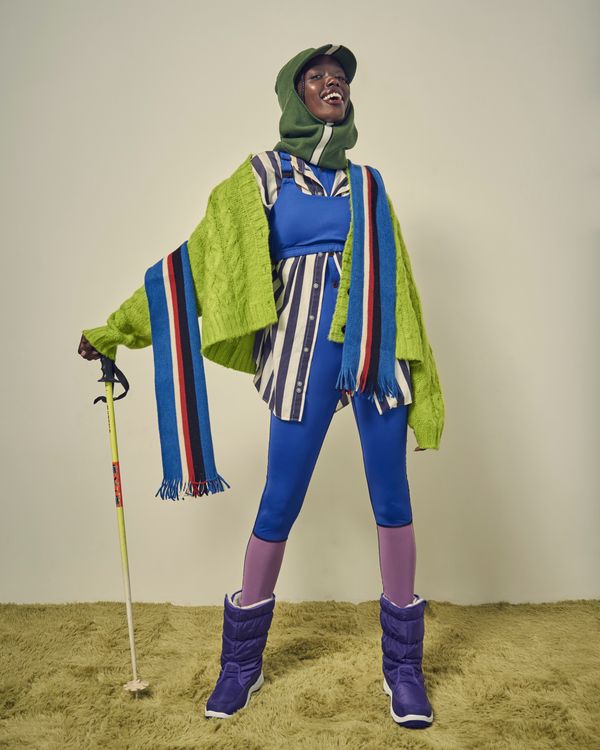 Indie skiwear brand Matek sells roughly the same product as Patagonia or Columbia: warm technical gear for experiencing the elements. But unlike the outdoor megabrands, Matek gracefully dances on the line between function and fashion. Designer Abigail Stern launched her one-woman company at the end of 2018. It immediately caught the attention of Vogue, and since then it has expanded to dress any occasion, on or off the mountain.
Stern grew up skiing; her family took frequent trips to Vermont, and she had an aunt in Telluride. But the love affair really began once she moved to Boulder to study journalism as an undergrad. Spending more time on the Colorado slopes with friends, she noticed that the necessary gear was expensive and limited in variety — not exactly ideal for a young person with fashion sense. It sparked an idea. "After Boulder, I went back home to Connecticut and applied for an associate's degree at Parsons, never having touched a sewing machine, with a dream of making something simple and inexpensive while still protecting you," she told the Cut.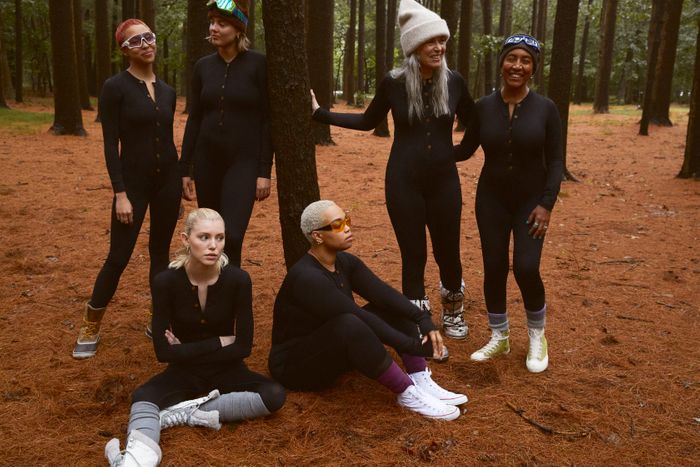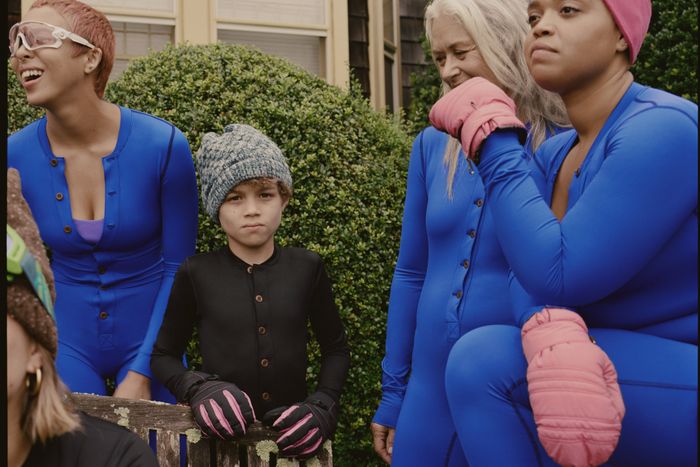 After experiences at Hood by Air, Asics, and Nike, Stern felt confident in her ability to combine style and performance with Matek. Since 2018, her skier-tested product lineup has included high-waisted leggings, turtleneck bodysuits, onesies with butt flaps, and two sports bras — all under $200. She has recently expanded the onesies for men and children, and she added balaclavas to the mix as well as a fleece turtleneck–harnesslike bib with armholes called the Dik-Dik. "All of the styles are always trying to reach that level of functionality and chicness," she said. Sustainability isn't just a marketing afterthought for her either; she's confident that every style will live in your closet all year round for years to come.
Matek's pieces are inspired by retro ski imagery primarily from the '60s through the '80s, like tabloid photos of Princess Diana in the Rockies wearing a ski suit in electric blue (a recurring color for the brand). But it's not all about aesthetics. It's fully functioning without being too gorped out. "As a product developer, sourcer, and technical designer, function is at the heart of what I do," she said, explaining that she "geeked out" when developing her hero fabric — a recycled nylon four-way stretch jersey that's sweat-wicking, odor-protecting, and quick-drying.
Despite the lure of social media, Stern believes that the best marketing is by word of mouth, whether it's on the trail, the chairlift, or the subway. "When you see something really cool, you're going to ask the person where they got it," she said. Her grandfather, who grew up in New York City, would tell her stories about going on the subway with his skis to school and then going to Hunter Mountain. "There's definitely a huge connection between city and mountain, which obviously now is more true than ever, with people stuck in the city and craving the outdoors because of the pandemic." She's interested in making clothes suited for either environment.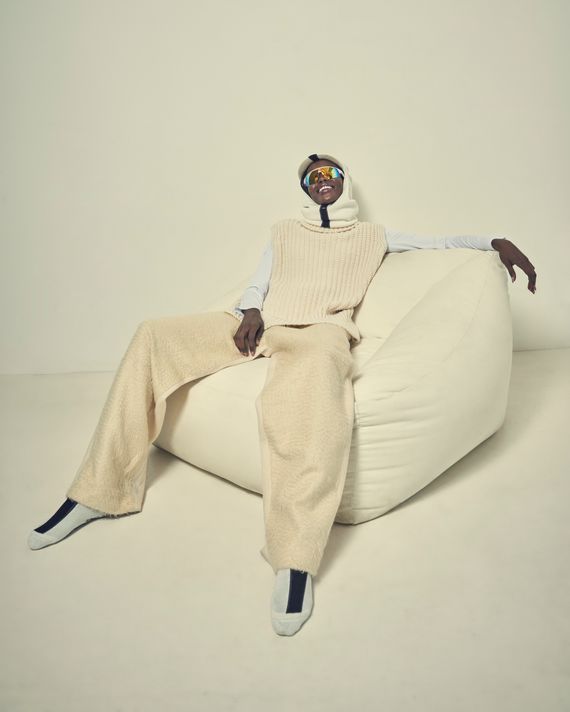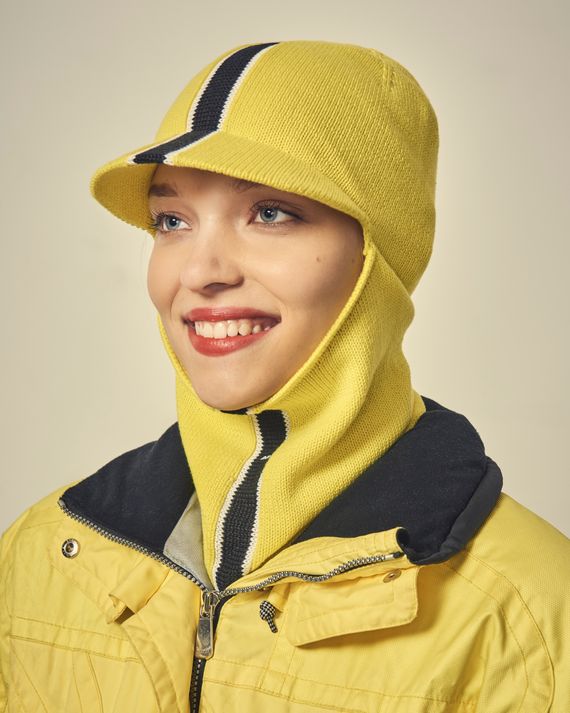 Despite occupying the same saturated space as corporate sportswear brands, Stern doesn't see Matek as directly going up against the big guns. Still, she hopes she can have influence. "Even if I am a small voice, I can try to influence them when I'm donating proceeds to or eventually casting members of the National Brotherhood of Skiers, an organization for Black skiers that didn't feel comfortable on a mountain with only white people," she said. "If I can somewhat affect the choices that these bigger brands make, just from these things that I post on my little website and on my little Instagram, that's great — because no one should feel unwelcome in a space that's literally the outdoors." Check out Matek here.