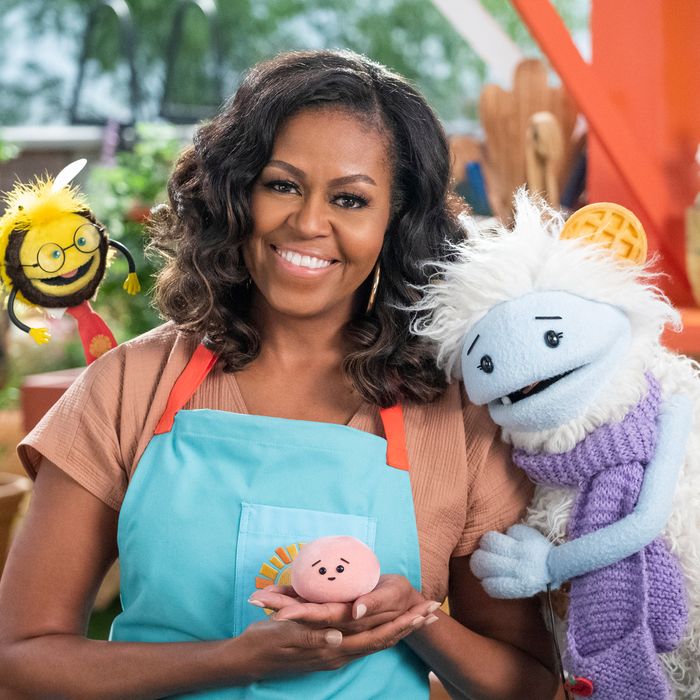 I'm not big on cooking shows, mostly because I can't cook, but news that Michelle Obama is launching one on Netflix might make me reconsider this.
Waffles + Mochi will follow two eponymous puppets on their journey to become chefs. They achieve this lofty goal with the help of a magical flying shopping cart and … Michelle Obama, who will play a supermarket owner. Famous chefs, celebrities, and home cooks will also appear on the show. It is, as you can probably tell, kid-centric, so it seems perfect for someone who is stressed out by more than five steps or ingredients.
The new series aligns well with Obama's 'Let's Move!' public-health campaign, which saw her launch various initiatives aimed at curbing childhood obesity back when she was First Lady. Waffles + Mochi is part of a multi-year production deal the Obamas have with Netflix and joins several of the former First Lady's previous projects, including The Michelle Obama Podcast and her memoir-esque Becoming documentary.
Waffles + Mochi premieres on March 16.