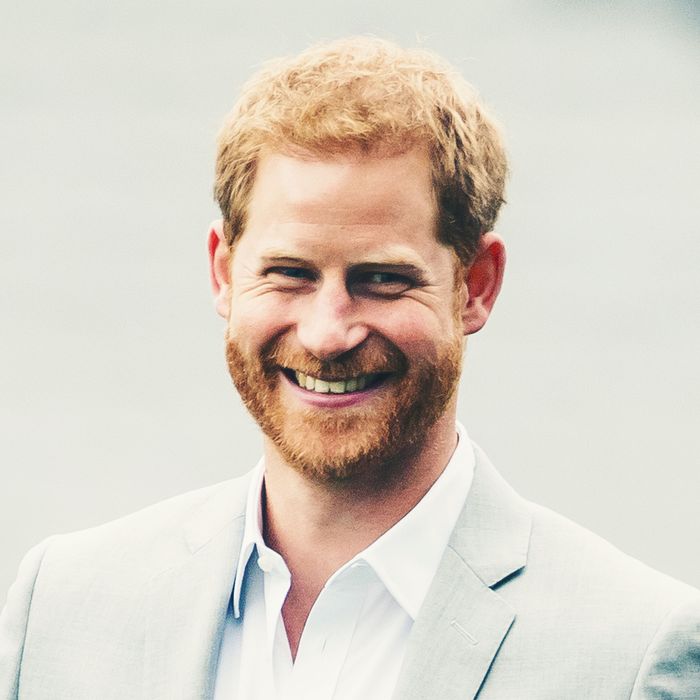 Prince Harry.
Photo: Samir Hussein/Samir Hussein/WireImage
Well, it may not be the much-anticipated tell-all conversation that's still to come, but Prince Harry gave a rare one-on-one interview Thursday night, in which he clarified the impetus behind his and Meghan Markle's decision to step back from a royal life: He could no longer put up with the ruthless tabloid coverage of his family, he told James Corden on the Late Late Show.
Meghan and Harry's strained relationship with rapacious British tabloids is well-known. Before they officially announced their royal exit, in January 2020 — which was finalized just last week — the then–Duke and Duchess of Sussex filed their first lawsuit against a big publisher over its callous coverage of Meghan, alleging it was biased and untrue. Indeed, the tabloids' coverage of Meghan was often racist, intrusive, and sexist, and has long been believed to be among the factors behind Meghan and Harry's decision to step down.
However, in the interview on Thursday, Harry implied that it was in fact the nail in the coffin for them. And, as suspected, he confirmed he was the one to make the decision.
"We all know what the British press can be like, and it was destroying my mental health," he said, calling the coverage "toxic." So, he continued, "I did what any husband and what any father would do — I need to get my family out of here."
Now, as for the The Crown's portrayal of the royals? Harry is "way more comfortable" with that, he said, compared to "the stories written about my family or my wife or myself."
"They don't pretend to be news — it's fictional but it's loosely based on the truth," he said of The Crown, adding that the show gives a "rough idea" of the pressures of royal life. When asked who he'd like to see play him, Harry didn't miss a beat: Billions actor Damian Lewis.
Elsewhere in the interview, we learned that Archie's first word was "crocodile" (seems improbable, but okay), and that Meghan's nickname for Harry is "Haz." Quite the wide range of topics! Wonder what we'll learn next in their tell-all with Oprah.