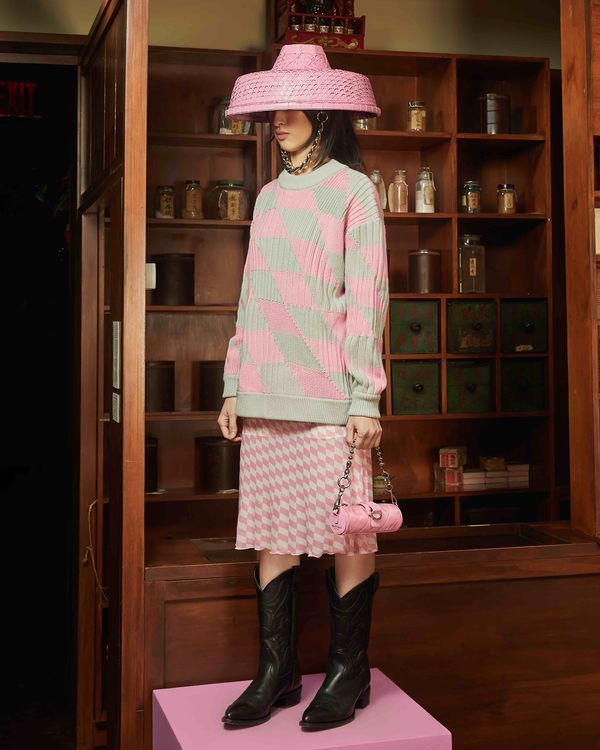 In response to the rising number of anti-Asian hate crimes in the U.S. since COVID, Asian Americans began taking to social media last week to raise awareness and call for inclusion in anti-racism discussions. On Monday, for its fall 2021 presentation, New York–based label Private Policy joined in the fight.
Designers Haoran Li and Siying Qu have spent the past year witnessing the way COVID-19 was branded the "China virus." Tired of staying silent and letting bigotry dictate how they were perceived, they put together a collection inspired by the 19th-century Chinese immigrant workers who helped build the transcontinental railroad in the face of brutal inequality. "The least we could do is speak out against anti-Asian violence," Qu told the Cut. "We want this collection to teach people about how generations of Asians have contributed to develop this country."
The two dug into a trove of old photographs from the era with help from the Museum of Chinese in America. They dove into stories about the workers' lives — like how they organized communities, how they attempted to unionize to demand fair wages, and how they moved to the Gold Coast in the hope of a better life. Visually, they were struck by the juxtaposition of Americana and traditional Chinese dress, including changshan jackets and wide-brimmed bamboo straw hats that cover the eyes.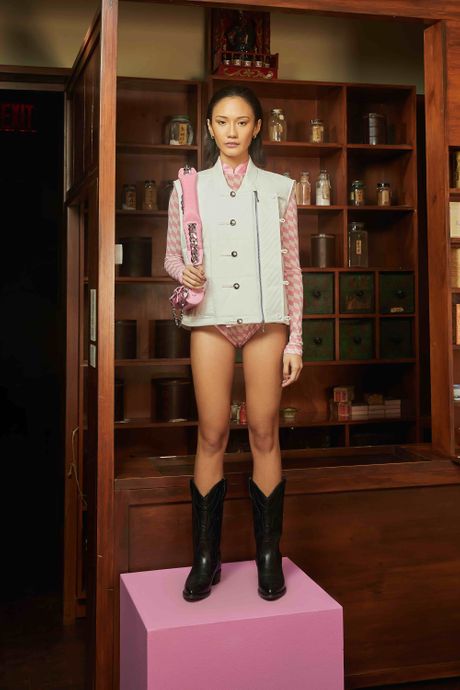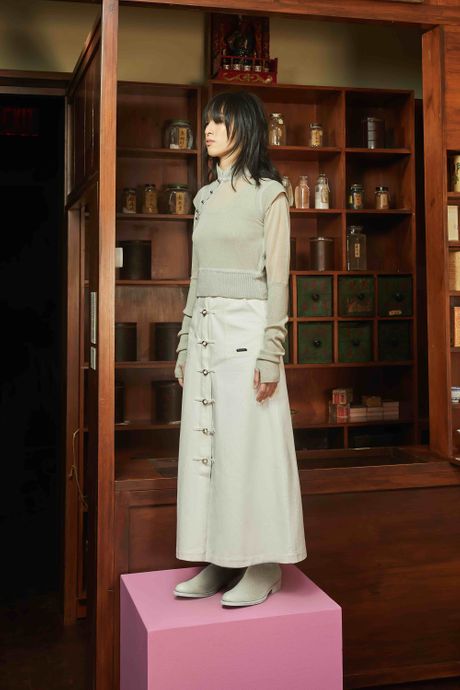 In the collection, it all translates to utilitarian looks fusing 19th-century Chinese garments with Western workwear. Straw hats in pistachio and pink are paired with oversize checker-printed separates, a qipao is anchored with cowboy boots, and denim midi skirts are finished with metal-knot buttons inspired by Qin-dynasty coins.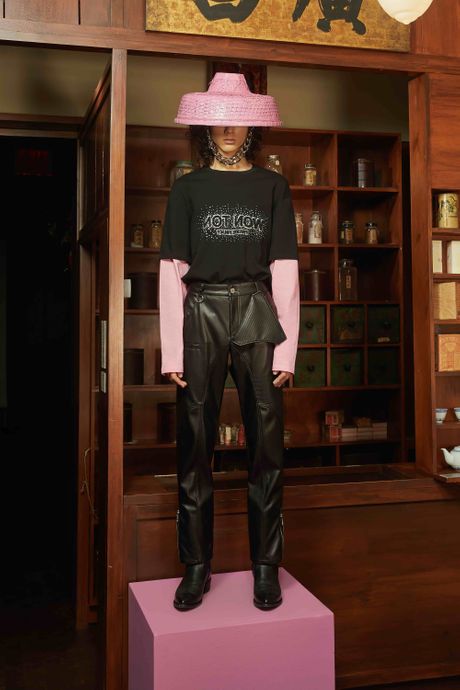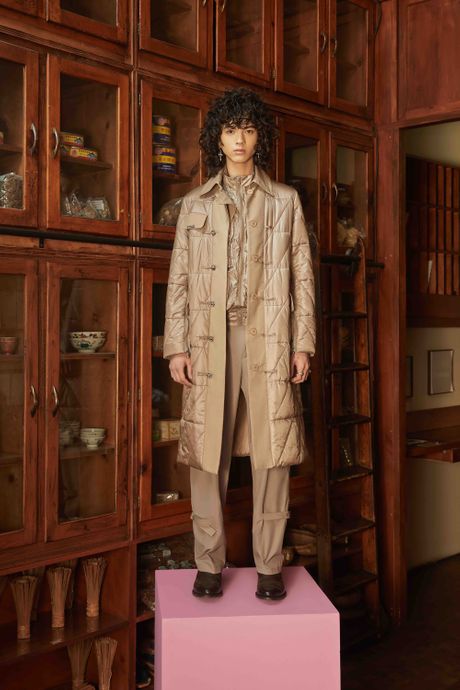 Private Policy has a rebellious spirit, which you can see in the soft harness details on overshirts, quilted bomber jackets, vegan leather trousers, and graphic tees. (One features a crane clutching a slanted-checker flag, riffing off the bald eagle with an American flag.) "It's cool Asian kids in the Wild, Wild West," Qu jokes — a way of reaching back to the past but also fighting for a better future.