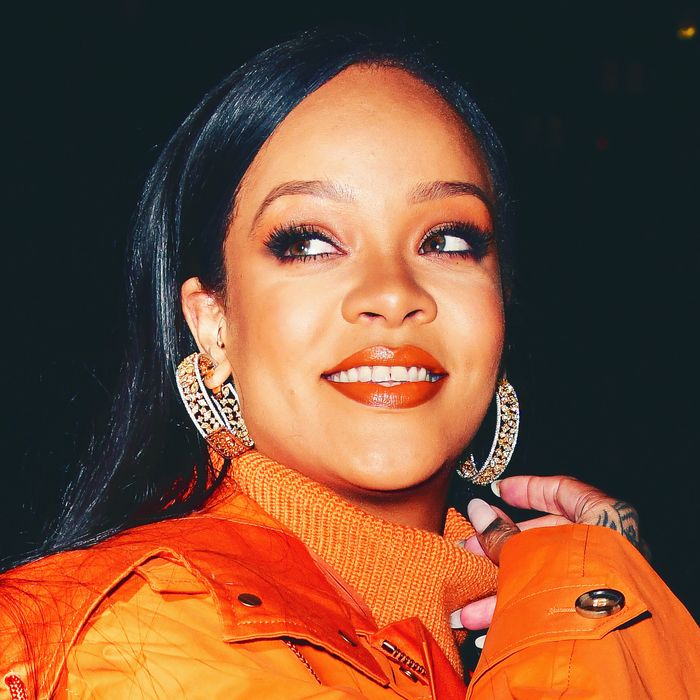 Photo: James Devaney/GC Images
It's safe to say not a lot of us are feeling particularly well rested right now. But fear not, because Rihanna, queen of long nights, is here to help us at least appear awake and energized.
This week, our pope introduced the Fenty Skin Instant Revival Eye Gel-Cream, a two-in-one eye cream and concealer primer made with horse chestnut, hyaluronic acid, Persian silk tree, and green tea that will help you "fake a nap" by brightening and reducing the puffiness of the skin around your eyes. You can get the cream on its own for $32, or, if you really want to look like you've just awoken from a replenishing repose, you can also add on a $10 cooling mini eye-massager tool, the Flash Nap Instant Revival Eye Gel-Cream + Eye Massage Tool.
"I wanted to create the perfect starter eye cream — with easy-to-use packaging, a formula that would tackle puffiness and dark circles, and work really well with makeup to look fresh all day," Rihanna said in a statement. "It had to feel lightweight, soothe the skin, and revitalize — and let me tell you, IT DOES."
And if it works for Rihanna, who once said she only sleeps three or four hours a night while also being a music, beauty, and fashion mogul, it's gotta be pretty good.
The eye cream is the latest product to join Fenty Skin, the skin-care line that Rihanna officially launched with a pool party this past summer. Between this and her revitalizing night cream, the (supposed) TikTok trend of dark under-eye circles doesn't stand a chance.