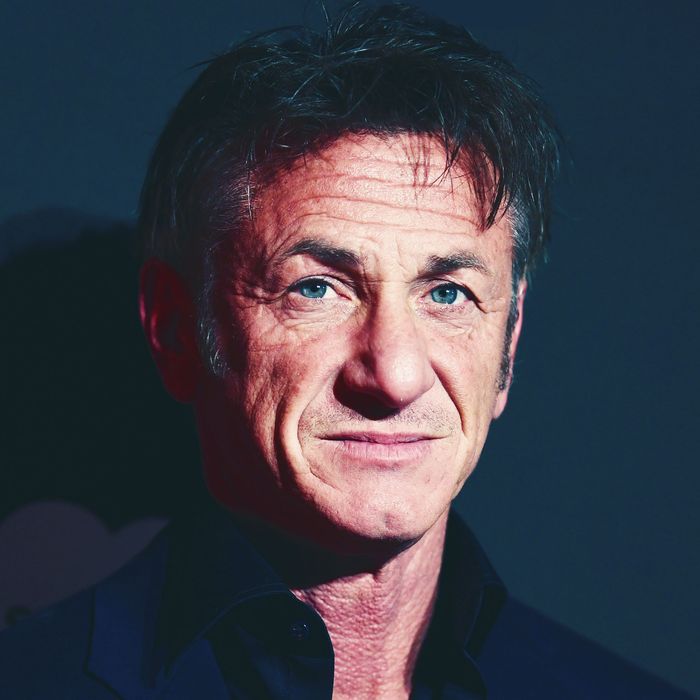 Sean Penn.
Photo: Emma McIntyre/Getty Images
According to a new report from the Los Angeles Times, on Friday night, employees of the nonprofit Community Organized Relief Effort (CORE) opened their emails to find a 2,000-plus-word email from the organization's founder, actor Sean Penn. In it, Penn excoriated two staffers who had commented on a New York Times article about the massive COVID-vaccination effort at L.A.'s Dodger Stadium.
CORE has been assisting at the vaccination site, and according to the two Times commenters — one of whom described themselves as "CORE staff" — employees have been forced to work 18-hour days, six days a week, "without the opportunity to take breaks."
A second anonymous user challenged the New York Times' assertion that site workers got "Krispy Kreme for breakfast and Subway for lunch."
"We usually DON'T get breakfast, just coffee," the commenter wrote, adding that the lunch is "NOT Subway" but "the same old lettuce wraps every day. It's free lunch for staff/volunteers so I'm not complaining but still … not Subway."
The comments did not go over well with Penn, who soon sent out what the Los Angeles Times described as a "nearly 2,200-word made-for-leaking-to-the-media-screed." In florid language, Penn decried the commenters' "shameful entries" and "obscene critiques" as "dissent in the low-hanging fruit of cyberspace."
"And to whoever authored these, understand that in every cell of my body is a vitriol for the way your actions reflect so harmfully upon your brothers and sisters in arms. I have taken counsel and here will refrain from using the words with which I would otherwise choose to describe the character of your actions."
Penn co-founded CORE in 2010, following the earthquake in Haiti that year. Originally called the J/P Haitian Relief Organization, the group has since assisted in disaster-relief efforts around the world, including helping victims of hurricanes in North Carolina, Florida, Puerto Rico, and the Bahamas. Last year, CORE began providing free COVID-19 testing at the Dodger Stadium site, and it now runs 47 testing sites across the country.
In a statement to the Los Angeles Times, a CORE representative said that the organization complies with "all requests" from the Occupational Safety and Health Administration (OSHA) and that it works "everyday with our medical and LAFD partners to ensure a safe and productive operation."
In his screed, Penn suggested that anyone "predisposed to a culture of complaint" and "broad-based cyber whining" should just leave.
"Quit for CORE. Quit for your colleagues who won't quit. Quit for your fellow human beings who deeply recognize that this is a moment in time. A moment of service that we must all embody sometimes to the point of collapse."