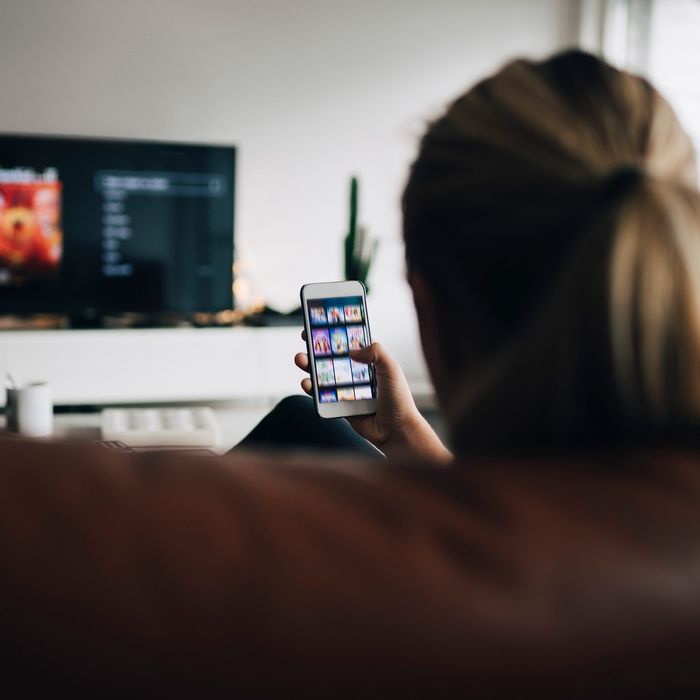 Photo: Maskot/Getty Images
As the great Bong Joon Ho has said, "Once you overcome the one-inch tall barrier of subtitles, you will be introduced to so many more amazing films." This, of course, is true, but subtitled films have another added benefit: They force you to look away from your phone.
The general effect is that sitting down with a good foreign film is a far more enriching experience than half watching something while also scrolling through Twitter, something I noticed this week during the first virtual Sundance Film Festival. I found myself enjoying these films both because they were very good, but also because reading subtitles forced me into the state of complete immersion you get in a movie theater, but is difficult to recreate at home.
If that sounds good to you, I recommend you take note of the following upcoming releases:
One for the Road
The story of a terminally ill 20-something who enlists his (really hot) playboy best friend for a final road trip to say good-bye to his ex-girlfriends. The plot has strong YA energy, but good acting and beautiful production (director Baz Poonpiriya had Wong Kar Wai onboard for that) give this soap-operatic Thai production a sleek, art-house vibe.
Flee
For the first time in his life, a young man recounts the story of his escape from war-torn Afghanistan in a conversation with his childhood friend, director Jonas Poher Rasmussen. Told in animation, Flee is one refugee's decade-long search for safety, a harrowing odyssey that is rarely brought to the big screen. Executive produced by a curious duo: The Sound of Metal's Riz Ahmed and Nikolaj Coster-Waldau (a.k.a. Jaime Lannister.)
El Planeta
Writer-director Amalia Ulman (famed for her performance art criticizing Instagram) co-stars with her real-life mother as grifters who run just enough little scams to keep themselves from slipping completely into poverty. The film has a quirky, homespun feel, and what it lacks in pacing it makes up for in charming mother-daughter dialogue.
While these films premiered at the Sundance Film Festival, they haven't all been acquired for distribution. Look out for more news about their theatrical and/or VOD release.