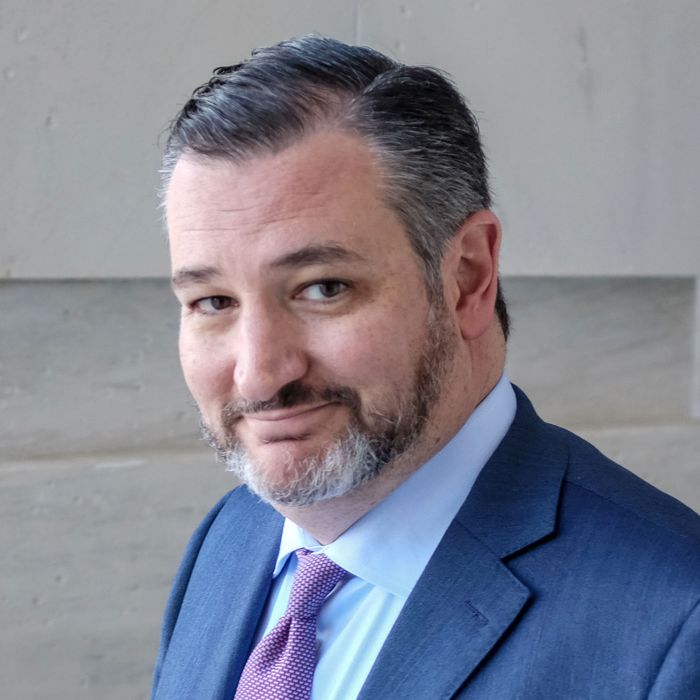 Photo: Alex Wroblewski/Getty Images
Ted Cruz is constantly finding ways to sink to a new low. The senator is already making jokes about taking an ill-begotten vacation to Cancún during one of the worst humanitarian crises in his home state's history, while Texas continues to recover from billions of dollars worth of damage.
In an appearance today at CPAC in Orlando, Florida, Cruz used his Cancún getaway as a punch line, just one week after apologizing for taking the expensive, tropical trip while Texans froze to death in their homes, which he admitted afterward was "a mistake." Onstage during his appearance, Cruz joked, "I've gotta say, Orlando is awesome," before taking a pause. "It's not as nice as Cancún."
Cruz evidently needs to be reminded that the winter storm he fled, which he's now referencing for laughs, left dozens of Texans dead. Four million people were without power and 15 million experienced problems with their water. People died in fires and from carbon monoxide poisoning as a result of having no heat. A child died of hypothermia under blankets with his siblings while trying to get warm. The residents he represents will be recovering from the damage for years.
This is the suffering that informed Cruz's attempt to be funny, on yet another trip out of Texas. Today, while Cruz wisecracks, his colleague Senator John Cornyn, Texas governor Greg Abbott, Joe Biden, and multiple Texas representatives are in the state to survey the aftermath. Cruz's priorities, while offensive and despicable, remain obvious.