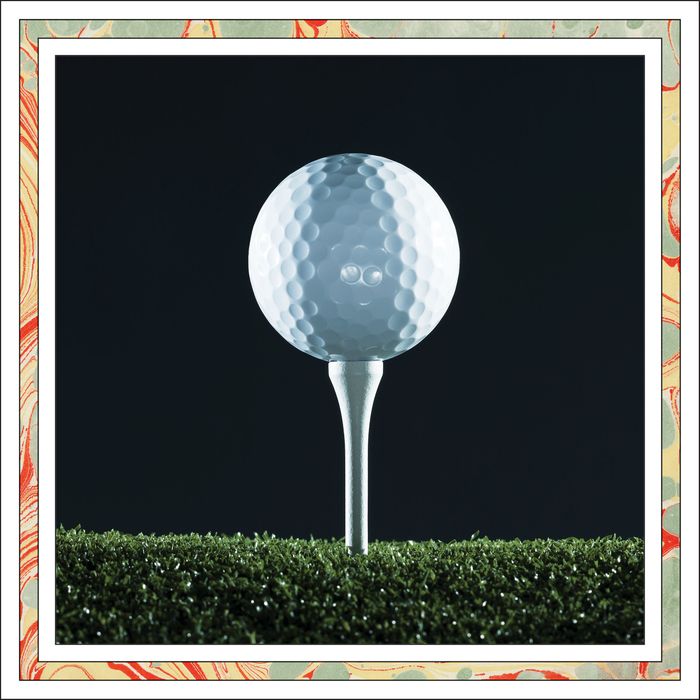 Photo-Illustration: The Cut, Photo: Getty Images
Why are we so skeptical of the things right in front of us? "Turns Out It's Pretty Good" is a series that examines the path from resisting the well-known to wholeheartedly endorsing it.
I spent most of my life firmly believing that golf was good for one thing: Lulling you into a gentle slumber. As a kid, I witnessed my dad watching whispery tournaments on Sundays, and as a teenager, my anti-golf stance intensified. It was nothing more than an elitist sport played by old white men. Golf courses, to me, seemed like a waste of space that should be used for more socially responsible projects.
Then, 2020. The year before, I had moved away from Los Angeles and back to my home state of Texas, where I live a four-minute drive from a public golf course. My husband started going to the driving range to hit balls, and every time he asked me to come I would find an excuse: It's 108 degrees outside, I don't have clubs, who's going to babysit? Also, I hate golf. Eventually, I got so tired of sitting at home that even trying something I despised sounded alluring. Here was a socially distanced activity I could do outside and sort of near other humans. I borrowed our neighbor's clubs, headed to the range with my husband, handed my son an iPad and some snacks, and pulled a club out of the golf bag. The bucket of balls we used cost 10 bucks.
My husband had become a pretty decent golfer in his twenties, before a back injury derailed him. He was just starting to play again, and he still knew how to swing a club, unlike me. I'd hit a few balls in a park years before with an ex-boyfriend, but I didn't care enough to actually learn anything. It was golf. The most boring activity in the world. Back then, I couldn't wait to move on to something more enjoyable, which was just about any other activity.
That first day at the driving range with my husband and son, I hit a series of horrible shots. Most rolled on the ground instead of flying through the air. Another veered left and somehow circled behind me, and others just stayed right there on the tee after I'd swung, taunting me. The frustration I felt confirmed my long-standing belief: Golf sucked. Then a strange thing happened. I hit one shot that sailed about 100 yards in a straight-ish line. I actually jumped and yelped for joy — something I hadn't done in months, maybe even years. Had I been wrong all this time? Was it possible that golf wasn't horrible?
Golf is an easy target for haters. Look at Trump slithering away to Mar-a-Lago to hit balls with Newt Gingrich or Rand Paul, or Ivanka showing off for the press by hitting a drive in heels as her dad looks on. In the golf comedy Caddyshack, Rodney Dangerfield yells, "You think I'd join this crummy snobatorium?!" But you don't have to go to a "snobatorium" or even a country club to hit golf balls, and you should definitely not be wearing heels. When I started, I wore denim shorts and running shoes, even though later I caved and bought two golf skirts and some used clubs of my own.
After that first frustrating day on the driving range, I was hooked. I started hitting a bucket of balls at the range every weekend, and suddenly I found myself wanting to go during the week, just to practice. I even got my son a toddler club, so I could halfway focus while he hit a few balls instead of asking me for his tenth bag of Fruit Snacks.
The thing that kept luring me back to the range was an overwhelming desire to hit just one semi-decent shot, to help erase the series of frustrating, mortifying shots I'd hit the time before. Sometimes, somehow, the ball actually sails in a straight-ish arc, landing kind of near my intended target. It's such a deeply satisfying feeling, and one that's so specific to this sport that I spent my entire life despising. It doesn't happen often, but when it does, it's enough to keep me coming back.
More Turns Out It's Pretty Good
See All