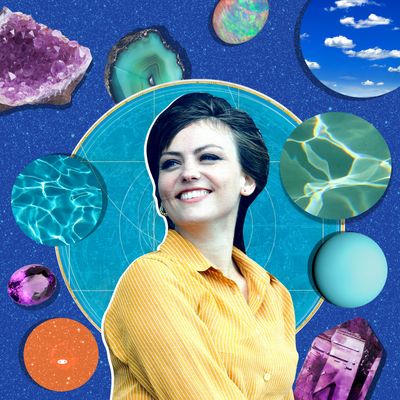 Angel Olsen, an Aquarius.
Photo-Illustration: by Preeti Kinha; Photos Getty
On Thursday, there's a new moon in Aquarius, intensifying all the Aquarian energy already in the sky. (There are currently five other celestial bodies in the sign: the sun, Mercury, Venus, Jupiter, and Saturn.) Like every new moon, this will be a potent moment for looking ahead, for setting intentions, for imagining new worlds into being. And since this moon is in idealistic, collective-minded Aquarius, it's a particularly powerful time to set intentions that aren't private, but collective — to imagine together a future free from oppression and inequality and greed, and to envision exactly how we'll move toward it together.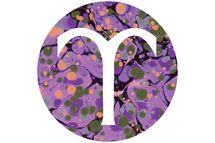 Aries Weekly Horoscope
The very best days are the ones when your conscious mind and your unconscious will work together in perfect harmony — when you can speak without thinking and your words come out right, when you can act successfully on instinct alone. But this week, you may feel a little bit misaligned. This can be maddening, but if you can bring yourself to slow down, the tension between thought and action can actually be useful. You can make sense of your own contradictions. You can fortify your thinking, and clarify your desires.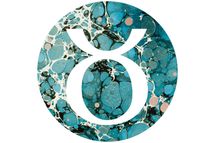 Taurus Weekly Horoscope
You might feel strangely distant, this week, from your needs and desires, from your solid, settled life. Intellectually, of course, you know that you do still have desires, but this week, it's not your body that guides you, but your loud and active brain. There's nothing wrong with this; it doesn't mean that you will grow disconnected from reality. Imagination is as real as anything else. And this week, your most vital experience of the world might happen in thought, in analysis, in imagination.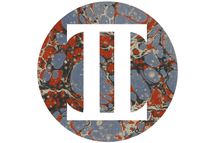 Gemini Weekly Horoscope
This week might feel suffused with an unpleasant sense of inevitability — as though we're locked into a single path with no exit. As though even great change, even revolution, will only bring more of the same. But if you can look away from the big picture, and zoom back in on your own life, you'll be reminded that small, human-scale loveliness is practically infinite. There are still streets you haven't walked down yet, and poems you haven't read, and people you've never met before, with stories to tell and surprises to share.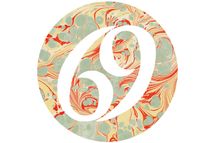 Cancer Weekly Horoscope
Lately, jealousy has been lurking around every corner, waiting to catch you in moments of loneliness. It's so easy to imagine that others are hoarding all the pleasure you've been missing, that others have in abundance everything you lack. Even when you know it's not rational, even when you know that everyone's hurting, the feeling is surprisingly persistent. This week, though, you can stave it off easily. It's a week to turn toward collective action, or collective anger, or collective joy. These things are much stronger than any kind of jealousy.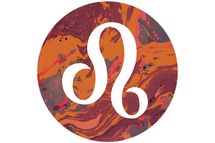 Leo Weekly Horoscope
In spite of how bad the whole world feels right now, there are still some things you want to preserve forever. In spite of how much you hate this grey, ugly version of life, there are still tiny shimmering moments of sweetness, of solidarity, of care. There's a tension between your desire for everything to change, and your desire to hold tight to all that's still beautiful. This week, don't let yourself get stuck playing defense, funneling all your energy into avoiding more loss. This is a week to look to the future with courage, to think of the better world we can build.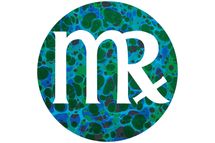 Virgo Weekly Horoscope
If you've felt stuck and lonely lately, then this week can offer surprising solutions. You might be given unexpected opportunities to connect, or projects that can absorb your energy, or chances to step outside the isolation of your own mind. These opportunities won't be perfect, and you might even wonder whether it's wise to take them., This week, though, wisdom doesn't need to be your only consideration. Sometimes, an imperfect friendship is all you need to keep going. Sometimes, all you need is a caring hand to pull you out of your isolation — and at least this week can offer you that.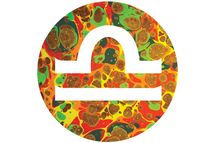 Libra Weekly Horoscope
When you look at all the institutions and structures and people that hold you back, they can seem untouchably powerful, immovably secure. It can feel like there's no use in fighting anymore. But this week, small moments of irritation can draw out your assertiveness; they can make you ready to fight again. This week, small victories can remind you what joy feels like, and fortify you for the road ahead. You don't need some huge plan. You don't need to map out the future in great detail. The world will offer you small tools and small gifts, and this is a week to use them.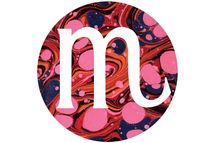 Scorpio Weekly Horoscope
You might feel an edge in the air this week — as though everyone's knives are sharpened, as though everyone is out to get you. When things are so heightened, it's easy to get caught up in dramas that aren't about you at all. It's easy to let misunderstandings spiral into painful conflict. So this week, try to be a little careful of your own touchiness, your own sensitivity. This isn't the time to commit to new grudges, or to set your impressions in stone. Everyone says things they don't entirely mean; this week, try to offer a little grace to everyone, even yourself.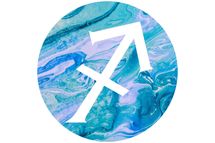 Sagittarius Weekly Horoscope
Sometimes, it feels like all you can ask from the world is some measure of security, some measure of comfort. But at the same time, you know that stability alone isn't enough for you. This is a week to be comfortable with wanting it all — motion and safety, adventure and the certainty that you have somewhere to return to. Remind yourself that wanting it all isn't actually a problem: Even if you can't have everything, the desire can be sweet and clarifying and life-giving, all on its own.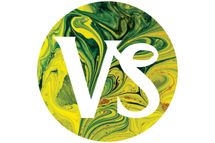 Capricorn Weekly Horoscope
This week can offer you a true, surprising kind of intimacy. You can forget, sometimes, just how much you need it; closeness with others — whether in friendship, or in love, or in side-by-side struggle — can bring out the best version of yourself. It can show you long-forgotten parts of yourself, it can make you braver than even you knew was possible. It can be reassuring to put relationships on the back burner, to imagine them secondary to the "real work" of your life. But this week, if you open your heart to others, then you'll be rewarded for it.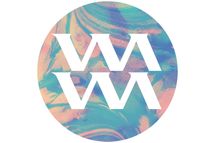 Aquarius Weekly Horoscope
No matter how certain you feel in your convictions, your thinking is still developing, and your ideas are still evolving. Even here, even now, breakthroughs are still possible. Chaos can clarify, in an instant, into meaning. This week, you can really unleash the full, bright power of your mind. It will feel as though you're at the height of your intellectual powers — but remember that this isn't some sort of culmination, or the end of a journey. There are new people and new ideas still on the way. There's a beautiful new world to build together.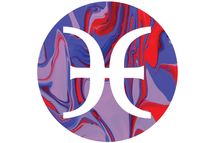 Pisces Weekly Horoscope
Every once in a while, as you look out at the vast universe, there's a loneliness that rises up in your heart. You have a deep awareness of everyone's interconnected, shared humanity, but sometimes it can leave you feeling more sad than fulfilled. Sometimes, it's hard to be a part of something bigger. Sometimes you need personal attention, to be looked at with a special kind of generosity or care or wonder. This week, as you feel yourself part of the world's bigger cycles, let yourself be a regular human, too. Try to acknowledge that you need love and hope and comfort, just like everyone else does.
Read the weekly horoscopes for the week of February 1. The weekly horoscopes for the week of February 15 will be online next Sunday.
Get Claire Comstock-Gay's book, Madame Clairevoyant's Guide to the Stars, out now.