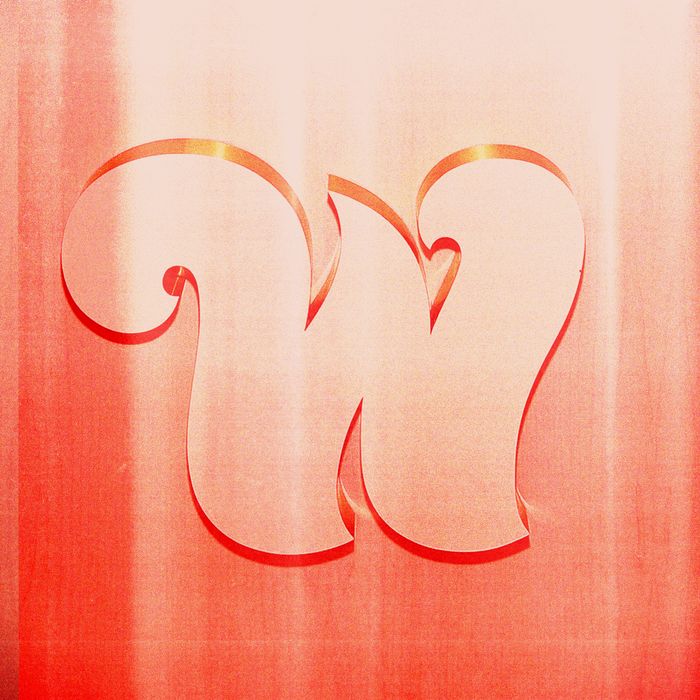 Photo-Illustration: by the Cut; Photo Getty Images
I remember, over New Year's in 2017, trying to explain to a friend's boyfriend what the Wing was. My friend and I were very animated as we did this — full of vigorous opinions and ready facts — but we seemed not to be doing a great job. All parties were a little stoned, which didn't help, but a larger difficulty stood in our way. My friend and I were saying things about Instagram and Glossier and Lena Dunham and yet totally failing to justify our in-depth knowledge of a co-working space where neither of us worked. How to account for the gulf between our interest and the facts? What was the Wing, really? Googling Vogue photos of founder Audrey Gelman's wedding provided no actual answer.
The world was introduced to the Wing on the eve of Hillary Clinton's presumed victory: The first of what would eventually be 11 locations opened its doors in October 2016. The Wing had plush workspaces, high-end toiletries, and an in-house café; it promised live events and opportunities for networking — all without men. Shortly after the opening, the New York Times sent a reporter to the city's newest cynosure of gossip and curiosity to observe the Election Night festivities. What was clearly conceived as a scene report on girl power ascendant became, instead, an "election night roller coaster" that slid to a halt in defeat. In retrospect, this could have been seen as a bad omen. Somehow it was not, or at least not right away.
Last week, the holding company International Workplace Group bought out a controlling stake in the Wing, closing a chapter in the annals of girlboss capitalism that feels increasingly remote. To the extent that the Wing is remembered, it will be as an artifact of the Trump era. 2016–2020 was a period in which even mass-media feminism took on a new sense of urgency and anger, to say nothing of the grassroots organizing, activism, and electoral efforts the period saw. But Trump's presidency was also the period of the self-styled "resistance," in which pop-feminism established itself ever more firmly as a brand. Perhaps no institution embodied this volatile combination of tendencies quite like the Wing.
While it would eventually be cast as a would-be feminist utopia, the Wing's earliest ambitions were more modest in scope. Audrey Gelman, a native New Yorker, had gotten her start professionally working in political communications, first on Hillary Clinton's '08 campaign, then in New York's City Hall. She'd gotten her start socially in connection with longtime friend Lena Dunham and onetime boyfriend Terry Richardson; a  2011 New York Post profile, her first major piece of press, called her "a model flack … a political wonk by day and a budding star by night." Moving between her many commitments was an ordeal, and it inspired her pitch for "Refresh" — a place for women on the go to fix their hair, charge their phones, and change clothes. While fundraising, Gelman brought on the onetime ClassPass executive Lauren Kassan as a co-founder, and Kassan advised her to think bigger. Instead of a pit stop, she told Gelman, what they should be selling was a community for women.
This was a promise much grander than a glorified bathroom stall. What the Wing eventually brought to market was a vision of some place feminist but fun, housed in immaculately designed, unabashedly girlie spaces that photographed beautifully. It provided a roster of real-life programming that flowed smoothly into members' online lives — Instagrams from Wing devotees were nearly all the advertising it needed. And, if you were a freelancer who just wanted a comfortable place to sit, its prices were comparable to a desk at WeWork. In late 2017, WeWork led the Wing's Series B round of funding. The two businesses presented similar paradoxes. On one hand, there was the fundamental thing they sold — access to tiny slices of office space — which was neither a new business nor one that had traditionally made tons of money. On the other hand, there were the sales pitches: revolution, friendship, feminist utopia. Bridging the gap for WeWork was Adam Neumann's unhinged bombast. For the Wing, it was Gelman's public-relations skill.
The essence of the Wing was Audrey Gelman's ability to make people pay attention to the Wing in whatever way Audrey Gelman wanted. Gelman was a flack, and with the Wing, she was also her own best client. She had first attracted widespread media interest in 2013, when she was working in city politics and wrangling an improbable array of celebrities on behalf of Scott Stringer, then running for city comptroller. Stringer, deeply boring, was a good blank-slate project for an image-maker honing her skills. The Wing was something even better: a project that was nothing but image, image as the product from the very beginning, shaped to fit its creator's astute reading of her audience's tastes. The company made its public debut with an unexplained Instagram presence that could have belonged to a magazine, a fashion brand, anything. People were following before they knew what there was to follow.
What was the Wing? It looked like co-working, of course. But by late 2019, in the aftermath of WeWork's collapse, the company was selling off its stake in the Wing (a sale that brought the Wing's valuation from around $365 million to around $200 million) and Gelman was spinning as hard as she could in the opposite direction. "The fundamentals of our business are really different," she said in an interview with Kara Swisher that September. Perhaps the Wing would become a social network: Like Facebook, she pointed out, its business was community, centered on physical spaces just as Facebook had once centered on college campuses. (It had an app and a job-posting service.) Perhaps it would become some sort of force in politics: There was Gelman's City Hall background, and, in January 2020, the Wing brought on political consultants Alyssa Mastromonaco and Aisha Moodie-Mills "to lead its 2020 work," per Politico. Perhaps the Wing was most like a multi-platform media experience — one with a podcast, a magazine, social media, and live events — of which Gelman was editorial director. She was good at staking out the subjects people wanted to talk about and the indulgences they couldn't resist, good at leveraging relationships with celebrities and media figures to burnish her title's status.
The scrutiny that Gelman and her business attracted was relentless — criticizing the Wing became a cottage industry. The complaints varied in their details but often arrived at the point that the Wing, while presenting itself as feminist, was ultimately about money. That so many commentators could profess shock and dismay that a venture-capital-backed start-up was ultimately about money is, among other things, a testament to Gelman's skill in selling what she sold.
The Wing was a triumph of branding that succeeded until the contradictions at the heart of its brand became untenable, which happened in 2020. The pandemic closed the Wing's spaces in March, just as a New York Times Magazine story raised questions about the company's treatment of staff, particularly women of color. After George Floyd's death, the Wing announced a $200,000 donation to racial-justice organizations. Meanwhile, former employees reported that a fund for staff pandemic support still hadn't paid out. Space staffers, now laid-off or furloughed, began to speak publicly about what their experiences at the Wing had been like — which is to say, like low-wage service jobs, rather than equal participation in a feminist paradise. Gelman resigned as CEO and issued an apology.
The headline of the Bloomberg report on the sale to IWG described the Wing as an "Office Startup." Without its signature miasma of branding, alliances, and messaging, what is the Wing? Ask this guy; it's his show now: