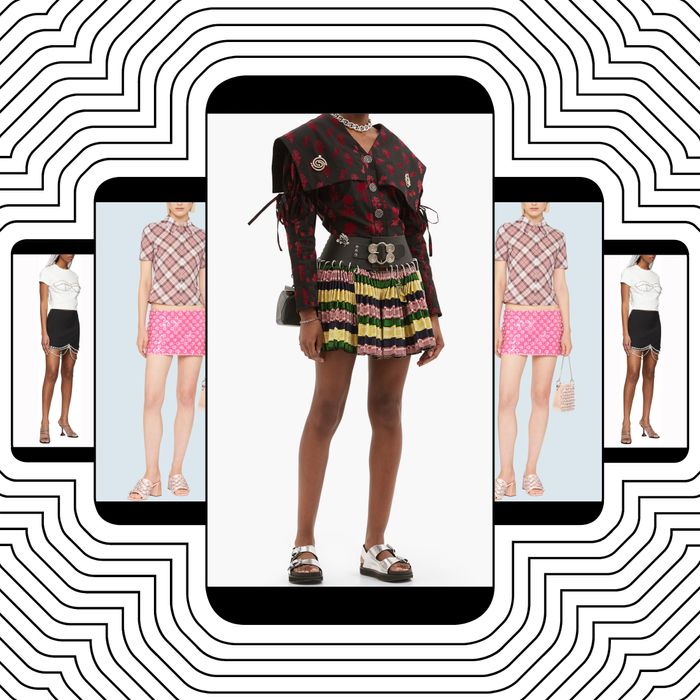 Now more than ever, people are experiencing fashion through their phones. In "Screen Time," fashion writer Emilia Petrarca shares all the screenshots, double taps, and swipes she made this week.
When I wasn't getting lost in influencer mirror-pic conspiracies this week, all I wanted to think about was miniskirts. My wildest fantasies these days involve just … walking! Moving my legs! Dare I say … strutting! After a year of sitting at my computer, it sounds like the most wonderful thing in the world. But I haven't had much luck finding a miniskirt that actually fits me right.
Miniskirts are often best tried on in a store, which I'm still not really comfortable doing. I bought a hot-pink fuzzy alpaca one from Helmut Lang on the RealReal last week, and sadly it was about two sizes too big. I know my measurements, and usually shop accordingly, but it's hard to know how a miniskirt will hang on your body. Do you prefer something high-waisted or one that rests on your hips? Do you like a slit up the side? How mini is "mini" for you, personally?
In order to help us all avoid miniskirt mishaps, I assembled a team of online-shopping experts with a range of different body types and texted them all for advice. Maddie Bailis, merchandising manager at Ana Luisa and founder of Ketchup World, suggests measuring your preferred length with your tush in mind, since it might make your skirt ride up a bit. "For me, it's helpful to know my proportions when shopping for a mini," she said. "Maybe go a little longer than you'd think, because remember: You can always make it shorter," she added.
The thought of repeatedly pulling down my too-short skirt like I did in middle school, when I had a dress code, sounds horrible to me. But for others, the thrill of a miniskirt is not caring at all about its length. "I normally just order whatever and don't think about it," said my colleague Callie Beusman, a skirt-suit connoisseur. "If it's too short, then it's too short," she explained. "It's the risk you take." Plus, you can always just wear tights.
If you're self-conscious at all about showing your knees, Bailis has another galaxy-brain piece of advice: "Our elbows have the same wrinkles, but we wear T-shirts and it's no big deal," she said. Wow. Knees are elbows, and elbows are knees!!!
Below, my week in scrolling.
Some Miniskirt History
Before diving into browsing miniskirts to buy, take some time to learn about the history of rising hemlines with FIT's new virtual exhibit, The Roaring Twenties and The Swinging Sixties, on view here.
A Miniskirt Base Layer
It's always the simplest things that are hardest to find. A plain black skirt shouldn't be revolutionary, but this one by Eloquii is amazing because it's actually a skort!! I imagine that it would go with everything.
Available in size 14 to 24.
Something a Little Tighter
Another one of my colleagues, Allison P. Davis, said she recently bought a lime-green Hervé Léger bandage skirt on the RealReal — the same one she used to own during the brand's early 2000s heyday, when she had bangs and went to clubs with bottle service. "I never should have let it go," she told me fondly. But when it went out of style, she gave it away. Now, it feels like the right time to bring it back. "It's like rediscovering an ex-boyfriend and realizing you only broke up because of bad timing," she said after being reunited with her mini. What a beautiful story!
If you can't find a vintage Hervé Léger skirt, the brand Miaou is a more contemporary going-out-bottom brand.
A Denim Miniskirt
Writer Liana Satenstein looked into her crystal ball this week and told me she sees denim miniskirts making a comeback. Madewell and Levi's are a solid go-to. (RIP, American Apparel.) But you can also find them at A.P.C. and Helmut Lang. And, of course, there are plenty of vintage ones out there for the taking.
Available in size 23 to 32.
A 'Micro' Mini
In my dreams, I see The Crown's Emma Corrin wearing a bedazzled pink Miu Miu micro-miniskirt. In reality, I see myself shopping for vintage Miu Miu at James Veloria, where I will not have to pay $7,000.
Available in size 38 (Italian sizing).
A Cute Tennis Skirt
I know a lot of people who took up tennis this year, since it's a sport you can play outside and at a distance. And the uniforms are cute! Publicist Sandi Halimuddin wears Margaret Howell x Fred Perry cotton pleated skirts for leisure and says Tory Sport is great for actually playing the game (or for "performance," to use athletic lingo). It's unlikely I'll ever pick up a racket, so until I can find Sandi's suggestions, I think I'll go for a sweat skirt from Norma Kamali.
Available in size XXS to XL.
A Statement Miniskirt
My ideal miniskirt is one by Versace with a little gold safety pin in the side. But if you're looking for a lot more safety pins (or, actually, more like rock-climbing hooks), Chopova Lowena is your brand.
Available in size XS/S and M/L.
A Trend That's Back Again
Ever since I saw a plaid skirt on the Molly Goddard fall 2021 runway, I've been wanting one. Honestly, why wouldn't I go to Hot Topic?
What About Short-Shorts Instead?
Wales Bonner's spring Adidas collection will soon be here, and instead of buying the Samba sneakers (which are, unfortunately for my bank account, just as good this season), I've got my eye on these as-yet-unavailable purple shorts.
Or Big Baggy Shorts?
I have no sense anymore of whether or not something will make me look like a clown, so I've just decided to lean into it.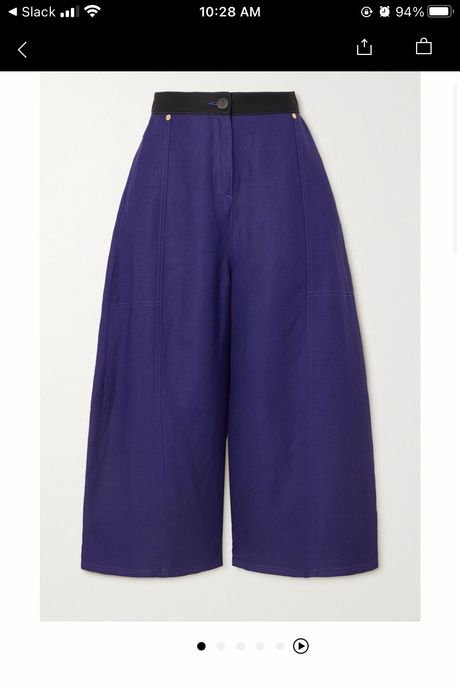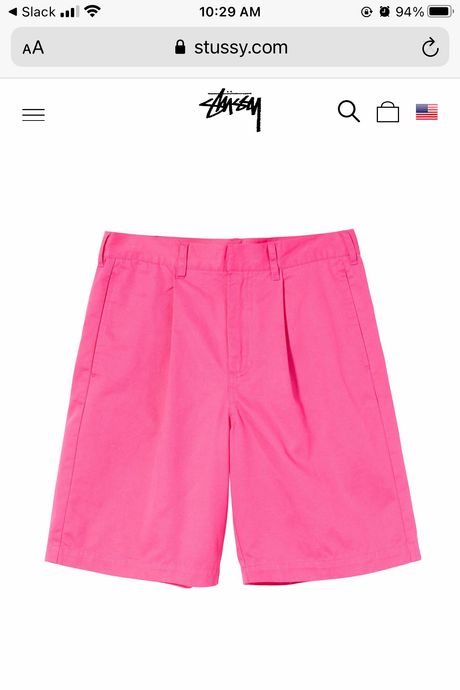 Or No Bottoms at All?
If the point of wearing a miniskirt-slash-shorts is to free my legs, then why am I looking at bottoms at all?? Stupid. Stupid. Stupid. This oversize shirt from Rachel Comey (worn with matching hot pants, oh my) and tuxedo-dress from Chava Studio are just as sexy, if not more. (Remember when Rihanna seemingly wore Drake's tuxedo shirt after the VMAs?)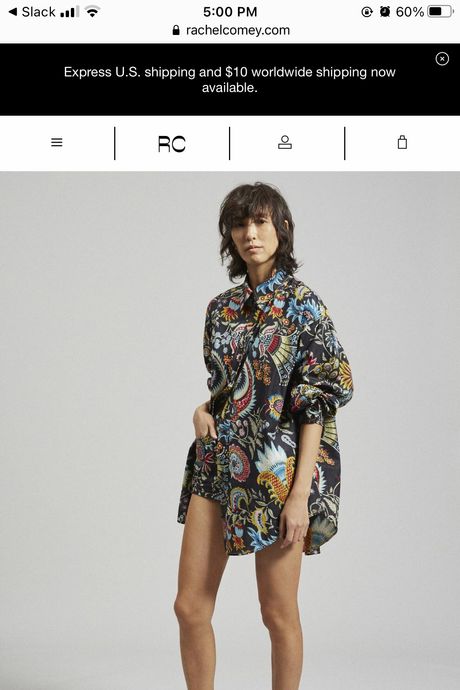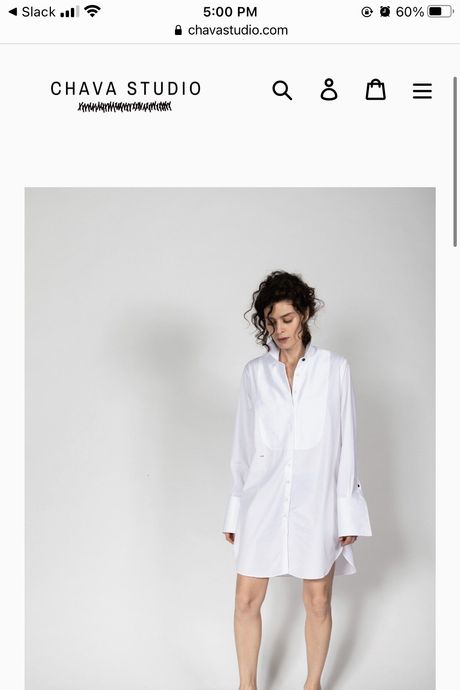 A Brand That's Doing Something Different
Why not wear a pannier under your miniskirt? Welcome to artist Carly Mark's mind. Her brand, Puppets and Puppets, is one of the most fun to come out of New York in a while.
A Miniskirt Made of Mushrooms??
This week, Hermès revealed a new version of its classic Victoria bag, made of a mushroom-based "leather." Paris Jackson wore a Stella McCartney outfit also made of mushroom leather. And mushroom lamps were featured in a Blackbird Spyplane newsletter this week. When can I wear a mushroom miniskirt??
A Tweet That Made Me Laugh
A TikTok That Made Me Gasp
Daily Average Screen Time This Week: 3h, 5m
Down 11 percent from last week.
Every product is independently selected by our editors. Things you buy through our links may earn us a commission.