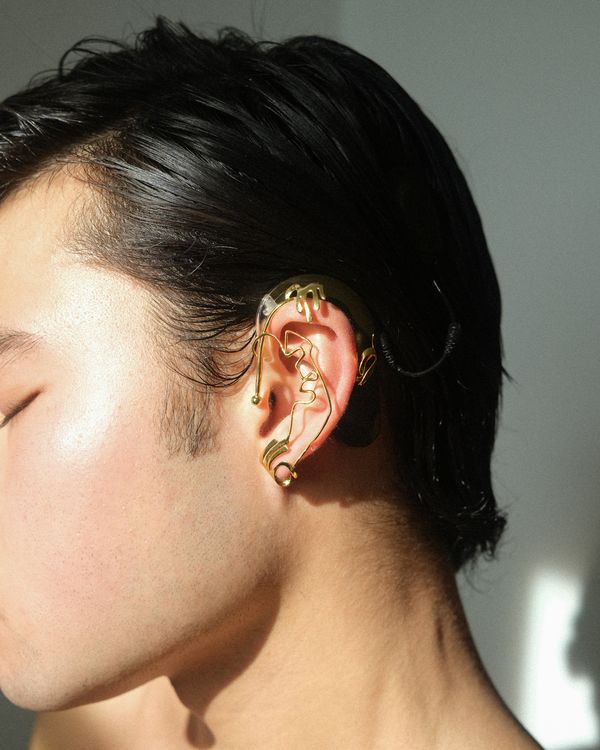 About 15 percent of the world's population live with some form of disability, but you wouldn't know it by looking at the fashion industry. One small step toward more representation: New York–based genderless brand Private Policy has collaborated with activist, artist, and actor Chella Man on a line of jewelry that celebrates the beauty within the deaf and hard-of-hearing communities.
The collection of gold-plated jewelry was inspired by Chella Man's artwork. The accompanying campaign, which is titled "The Beauty of Being Deaf" and was released in honor of National Deaf History Month, features a BIPOC cast of deaf models. The pieces sit decoratively over the ears — Private Policy designers Siying Qu and Haoran Li created them to complement, rather than hide, hearing devices or cochlear implants.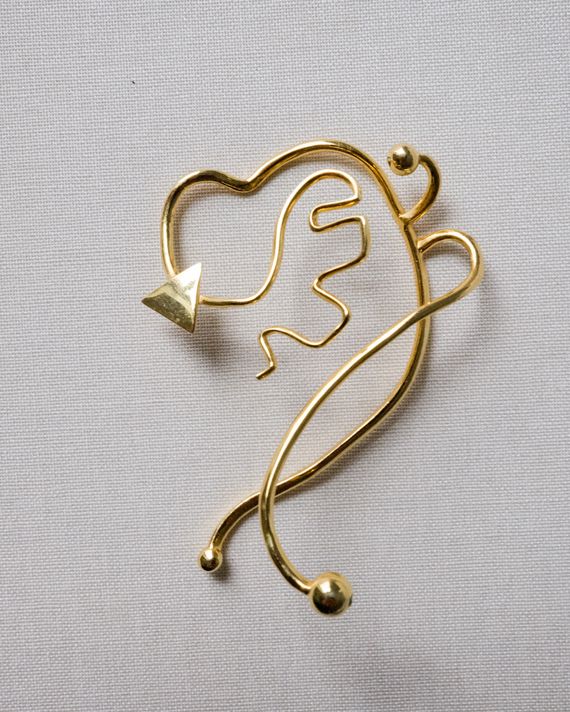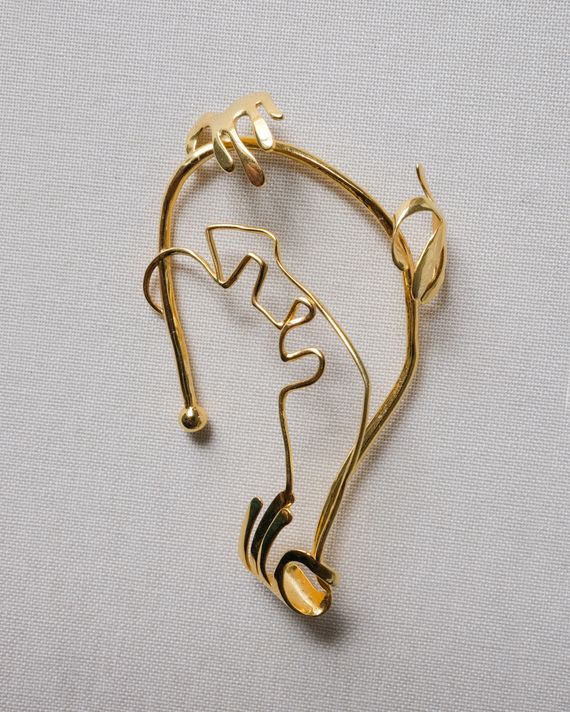 "As an artist and human being, I have always desired complete control over my body and the ways I present it," Chella Man wrote. "This created conflict after receiving my first hearing aids at 4 years old. Years passed, along with my hearing, and I began to wear hearing aids … then cochlear implants. Having grown up mainstream, I was grateful for this option. Yet the appearance of hearing aids and cochlear implants have always created a disconnect. The pieces never felt like me, and I had no control over their designs. I always found myself brainstorming ways to reclaim the machinery that had become my part of me."
The campaign video, directed and written by Chella Man, features a BIPOC cast from the deaf community using sign language to read a poem underwater. "In the face of prejudice, we gain strength," activist and artist Rayly Aquino signs. "Other senses heightened, coming together to form a dynamic perception of life." The video, silent throughout, concludes with Chella Man signing, "And how beautiful is it to be able to communicate underwater?"
The ear jewelry is priced from $330 to $620, and was launched on March 15. Fifty percent of profits from preorders will go to the Deaf Queer Resource Center, a nonprofit for the deaf, LGBTQ+ communities. Shop it all here.