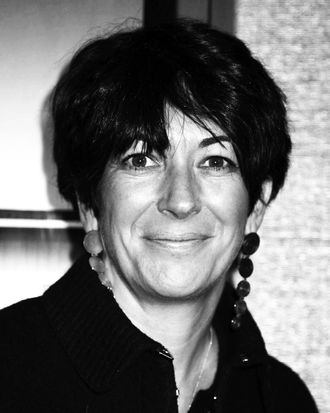 Ghislaine Maxwell
Photo: MediaPunch/Shutterstock
Federal prosecutors on Monday amended their indictment of alleged Jeffrey Epstein accomplice Ghislaine Maxwell, adding two new charges of sex-trafficking conspiracy and sex trafficking of a minor to their criminal case.
The indictment, which supersedes the July 2020 indictment, adds a fourth unnamed victim, a Florida resident who, the government alleges, was approximately 14 at the time of her introduction to Maxwell and Epstein, which the government claims she disclosed to both. Maxwell is alleged to have groomed her to engage in sexual acts with Epstein, beginning with nude massages at his Palm Beach mansion between 2001 and 2004. She allegedly was also invited to travel with Epstein (who offered to assist in getting her a passport) and to recruit other girls under the age of 18 to massage him, which she did. The previous indictment included alleged incidents only between 1994 and 1997, covering charges related to her alleged enticement of a minor to travel and conspiracy to transport a minor for criminal sexual activity, as well as perjury, but not going as far as sex trafficking.
Maxwell has maintained her innocence and denied any wrongdoing. Last July, she was arrested at a secluded property in New Hampshire and is currently awaiting trial at a federal detention facility in Brooklyn. A judge has repeatedly declined Maxwell's request for bail, despite her offering millions of dollars in bond and the renunciation of her British and French passports. Her trial begins this July.