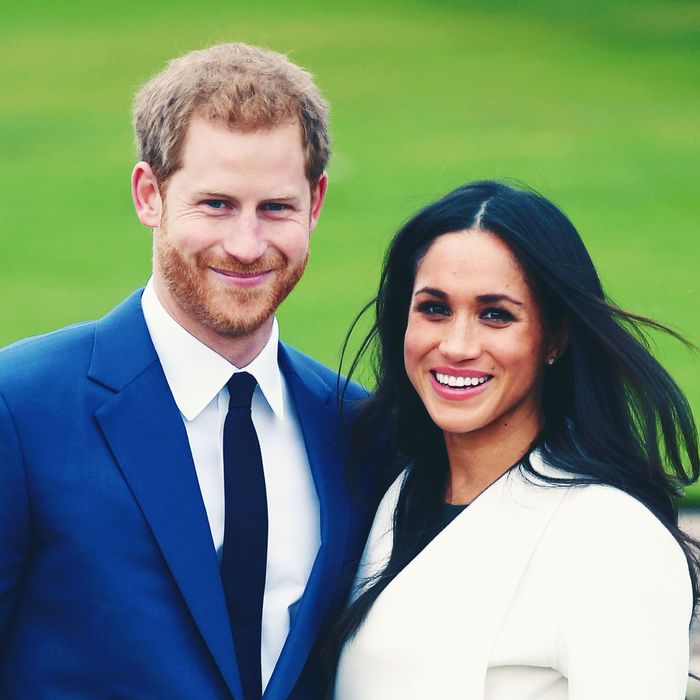 Prince Harry and Meghan Markle.
Photo: Karwai Tang/WireImage
It looks like Harry and Meghan's anticipated tell-all conversation with Oprah Winfrey — the first joint interview they've given since casting off their royal duties — will be as wide-ranging and "intimate" as billed. Though the full conversation won't air until the end of the week, CBS has released a teaser, in which it appears that Oprah asks Meghan to discuss how royal life became "almost unsurvivable" — a turn of phrase Meghan once used to describe the litany of online abuse she suffered after Archie was born. "You've said some pretty shocking things here," Oprah notes elsewhere in the teaser.
Following their explosive exit from the royal family in January 2020, Meghan and Harry were somewhat guarded when it came to discussing the various factors that contributed to their decision to leave. Still, it was clear that the British media's incessant and ruthless coverage of Meghan, which often veered into racist, sexist territory, was wearing on them. In an interview with James Corden last week, the former Duke of Sussex said that the British press was "destroying my mental health," prompting him to do "what any husband and what any father would do — I need to get my family out of here."
In the new teaser, Harry tells Oprah that his biggest fear was "history repeating itself" — a reference to his mother, Princess Diana, who also faced unrelenting scrutiny from the media. "I'm really relieved and happy to be sitting here talking to you with my wife by my side, because I can't begin to imagine what it must have been like for her going through this process by herself all these years ago."
Since leaving behind their royal obligations, Meghan and Harry have appeared to enjoy the slower pace of living in California. They are also, they announced last month, "overjoyed to be expecting their second child."
Oprah With Meghan and Harry: A CBS Primetime Special is scheduled to air in its entirety on Sunday, March 7, at 8 p.m. ET.