Hello Cut readers, my name is Lindsay Peoples Wagner, and I'm honored to be your new editor-in-chief. It's been my second week in this job, a year since the coronavirus outbreak was classified as a pandemic, and a year since 26-year-old Black medical worker Breonna Taylor was murdered by the police. This isn't your typical introduction to a new editor, but as the first Black woman to be at the helm of the Cut, I intend to make sure this place is always inclusive and giving a voice to those who are too often overlooked.
Just past midnight on March 13, 2020, Breonna Taylor was shot and killed after two plainclothes police officers used a battering ram to break down the door to her home, where she'd been asleep alongside her boyfriend, Kenneth Walker. Two officers involved were fired, but none were prosecuted for her death. In hopes of renewing a plea for justice on the anniversary of Taylor's death, I was able to speak with her mother, Tamika Palmer, and her sister, Ju'Niyah Palmer. Time has stopped for their family since the day Breonna was taken away from her loved ones, and every moment since has been spent in disbelief and begging for police officers to be charged.
Before Breonna's face was on magazine covers, before she galvanized so many to say her name on social media and inspired protests in the streets, she was the glue that held her family and friends together. She had ambitions, dreams, and hopes for the future, just like all young people. Now, all we can do is remember the infectious joy she brought to those around her, demand justice, and do as her mother and sister so heart-wrenchingly pleaded, "Please, continue to say Breonna's name." The Cut spoke to Tamika and Ju'Niyah Palmer about what the past year has been like for both of them, what justice they'd like to see come to fruition, and what it's like to grieve when it feels like the world has moved on.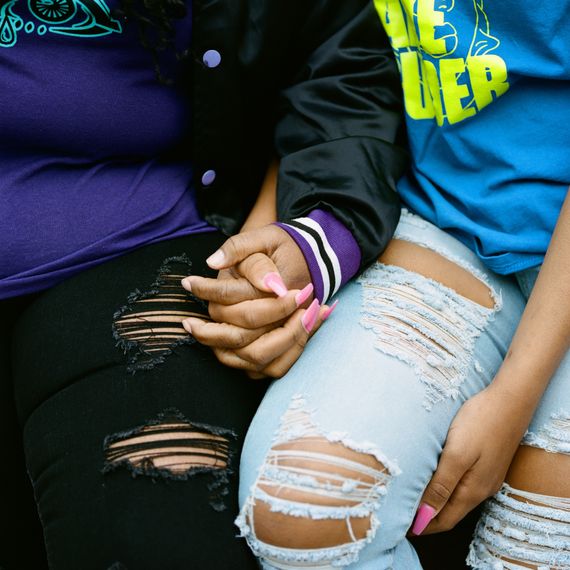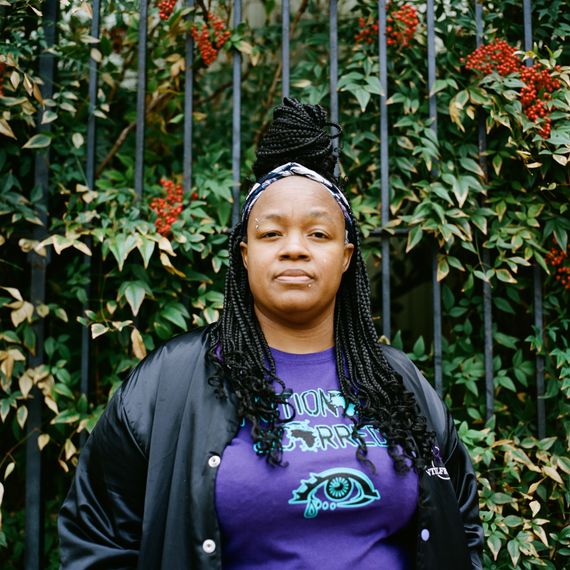 It's been one year since Breonna was senselessly taken away from your family during a pandemic that has disproportionately affected people of color. What has this past year been like as a mother, sister, and Black women?
Tamika: Hell. It's been torture. I mean, it didn't get any easier, that's for sure. Every day is the same for me. Every day has been March the 13th since it happened.
Ju'Niyah: The past year has been very unusual, very the opposite of normal. It's been hard on me. It's been one hard year because at first, at the beginning of Breonna's passing, it was just us. And then it was the Louisville Metro Police Department being able to cover up investigating with the coronavirus, and then later on, people catching on to what was going on, so then it turned. It's been a bittersweet year.
What has it been like for you to see and hear strangers from all over the world say Breonna's name, put her face on magazine covers, and protest in the streets because of her?
Ju'Niyah: I'm very appreciative of it because it truly was only us, her family, in the beginning. We were the ones who kept saying her name and made sure LMPD knew they weren't going to get away with this. So when other people joined in on #SayHerName and the whole movement, it just made me feel comfortable knowing it's no longer just us. Everybody has helped. It made us feel like we weren't alone in this fight.
The Justice for Breonna Taylor Act falls short of preventing future murders, and now insulting or taunting a police officer could become a crime if Senate Bill 211 in Kentucky is passed. How do you feel about these laws that have been brought forth in response to protests in support of Breonna?
Tamika: The amended Justice for Breonna Taylor Act? There's no accountability for real in that bill, so it doesn't help that situation or any situation coming forth. The senate bill is retaliation. They're trying to silence the voices of people who are trying to keep her name alive. It's just in hopes of making us go away, and to be honest, I think to be a police officer you should have a thick skin anyway, so I think taunting… I don't understand why they think they're being taunted when most of the time, most of the situations I've witnessed, they've been the aggressor.
Ju'Niyah: And I agree with that; I think it's bogus of them to come out with this because now, basically, you're trying to take away our freedom of speech. We were able to say what we needed to say, and now you're limiting what we say and how we have to say it. It's making it harder for those who are protesting because now it's like I have to watch what I say because these people can come back and try to sue me.
After a loved one is gone, the worst part is not keeping their memory alive, and when people stop asking what happened and move on. What has that process been like for both of you?
Tamika: The world's still talking about Breonna, and I'm grateful for that because we tend to lose focus quickly and move on from situations quickly. And I think that with George Floyd and Breonna and last year, that it was probably the straw that broke the camel's back, so people have kept at it and kept protesting in the streets.
Ju'Niyah: Us as a family, our world stopped for a while. Everybody's kept going. The days were just passing us, we weren't passing with the days. The days were passing us. I know there are those who still haven't moved on, but the world is moving on to other situations. Now everybody's more so focused on the royal family right now. It's no longer about Breonna, George Floyd, Ahmaud Arbery — it's no longer about them. It's kind of annoying and frustrating because it's like, why are you guys skipping over the fact that there are Black people who were murdered, and there's still no justice, but you are worried about a royal family who, at the end of the day, they're going to be good because they're going to adjust to what needs to be adjusted for them. It's hard for me. Why do we care so much about racism on the other side of the world, but Black people are still being murdered here.
Tamika: I just don't know that I have processed it all. I feel most days I'm just existing. It's still a fog. It's a hazy thing. I don't think I've grieved at all. I don't think I've had the opportunity to grieve. To be a part of this, to be one of the main focuses of this, or making sure that people continue to say her name or demand justice, hasn't given me a lot of opportunity for grieving.
In every piece I've read about her life, her friends were such a core part of who she was as a person. Do you still gather together and reminisce about the times you had together?
Tamika: I definitely still see them all the time, and they show up at my house whenever they feel like it, which is fine with me. I mean, they always have, though, so it's crazy that she's not here. I see the hurt in them, but it hasn't stopped them from being family.
Ju'Niyah: It's so crazy because when Breonna first passed, my mom said she feels like she and Kenny had to split Breonna's friends in half and take a portion of friends because they didn't have their Breonna. So now they're sitting here, Kenny has to become their Breonna. My mom has to become their Breonna. I had to become their Breonna. So it's like we had to fill in for Breonna because, at the end of the day, Breonna was the glue. We still see these friends. Some are on their way today; some are on their way tomorrow. They are still very active. Even though Breonna's no longer here, that hasn't stopped them from communicating with us.
Ju'Niyah, you had just turned 20 years old when this happened last year. Has this changed or affected what you want to do with the rest of your life being so young?
Ju'Niyah: It very much so has. I only got to enjoy being 20 for three months before Breonna passed. So I wasn't able to have an average 20-year-old's experience. And still, to this day, I'm not able to have an average 21-year-old experience, because I can't go out and do certain things because I don't want people to get the wrong image. I have to watch what I do, watch what I say, because I don't want people to take anything I do and try to make it something negative for my sister. I plan to go back to school at some point, but for now, I go to work, stay at home, and I don't go out.
Police officers have been fired, and the charges against Kenneth Walker, Breonna's boyfriend, have been dropped. What would justice for Breonna's life look like for both of you?
Tamika: Charging the officers that murdered Breonna and banning no-knock warrants. I would like to see accountability, period, because it's not just in Breonna's case. I've talked to Trayvon Martin's mom, to Tamir Rice's mom, to Korryn Gaines's mom, Jacob Blake's dad, George Floyd's brothers, and Eric Garner's family. Police officers feel as if they can keep behaving in the way that they have been.
What do you want people to remember most about her life?
Ju'Niyah: I want people to remember most that she cherished her life. She literally loved everything about life. She was getting ready to go to school.  She wanted to get her a new car, she would have been working to get her house, and she probably would have had her a kid because she really wanted to have a kid in 2020. And then they took it all away from her. So at the end of the day, I want people to live life just as much as she did, regardless of what you have going on, love that you're still here, alive.
Tamika: Just how she brought people together, and that's who she was to begin with. She was 26 years old, just really starting her own life, and it was taken away from her for no reason, to be honest.
If Daniel Cameron read this article, what would you want to say to him?
Tamika: Nothing you could probably print in the magazine … but I will say something. He dropped the ball and that he should be fired from his job. He should never be able to prosecute another case ever.
Ju'Niyah: I don't have anything nice to say. Cameron, you failed. You failed as a Black man. You failed to help the community. We're not asking for a handout, but you were supposed to go in and actually present every part of the case. You went in to protect the police officers; you didn't protect the fact that there was a Black woman who was murdered in her home. You don't make promises you can't keep.
Tamika: We're working with Until Freedom and Game Changers, canvassing the neighborhoods, hosting a rally and food giveaway, a few marches, because we don't want people to forget; please continue to say her name. I know Breonna would have been doing great things because she was always willing to help anybody —  it didn't have to be her family or friend. She went above and beyond for anybody, and the world was robbed of that.