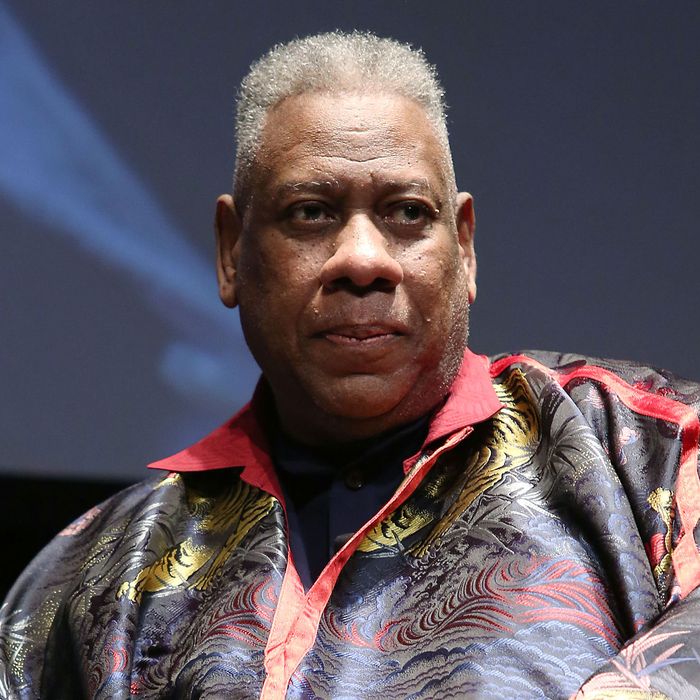 Photo: Kristina Bumphrey/Starpix/Shutterstock
Last Sunday, the New York Post revealed that André Leon Talley is facing potential eviction from the White Plains, New York, home where he has resided since 2004. The former Vogue creative director and editor-at-large has been accused of owing its owners more than $500,000. As the New York Times pointed out, it's a messy situation, to say the least, that highlights the fine line between work and friendship as well as the issue of gifting as currency in the fashion industry. Yesterday, the stylist Akeem Smith launched a GoFundMe to help the former editor pay the $500,000, and it spread quickly over social media. Here's what we know so far about Talley's ongoing eviction battle.
Why is he facing eviction?
Former Manolo Blahnik CEO George Malkemus and his husband, Anthony Yurgaitis, bought the historic 11-room white Colonial house for just over $1 million in 2004. To their understanding, Talley would simply pay rent each month to live in it; Talley claims, however, that the two had agreed to buy the home for him and transfer the title once he repaid the full purchase price — a sort of "gentlemen's agreement" that was never formalized in writing. The three reportedly proceeded to sign a two-year lease renewable for up to eight years. When that lease expired in 2014, it was apparently never re-signed, and Talley says he continued to make monthly payments that varied in amount according to his income.
Not until November 2020 did Malkemus and Yurgaitis file to evict Talley, who then filed a counterclaim in January requesting that the home be put in a trust until its title is transferred. He believes he has paid back more than the purchase price, not including the hundreds of thousands of dollars spent to maintain and improve the home. But clearly, Malkemus views it differently: He believes it's his house and he's owed over $500,000.
What's the deal with the GoFundMe?
On March 2, Akeem Smith launched an unsolicited GoFundMe page in response to the news of the legal battle. "Everyone in fashion has benefited from André Leon Talley's contribution to the industry," Smith wrote. "André has not asked me to do this, but I believe this is the right thing to do. I believe we all should support him now to acknowledge his lifetime's work and the room his fearlessness made for so many of the voices and points of view that have followed him." Donations have trickled in since the page went live, with one as high as $2,000 from an anonymous donor. The GoFundMe now totals about $8,500.
What's happening now?
Today, Talley publicly addressed the matter on his Instagram. "I cannot thank you all enough for your outpouring of love and concern," he wrote. "I am healthy in mind and spirit and am quite grateful for the many messages from dear friends and extended community. As you probably know from The Chiffon Trenches, I've experienced many peaks and valleys in my life and remain quite resilient. The matter we are dealing with is unfortunate, but will be handled by my very capable legal team at this time. To Akeem Smith and the people who put up the Go Fund Me and those who have contributed, I appreciate the thoughtful gesture and generosity, but it is completely unnecessary."
This article will be updated with more information.