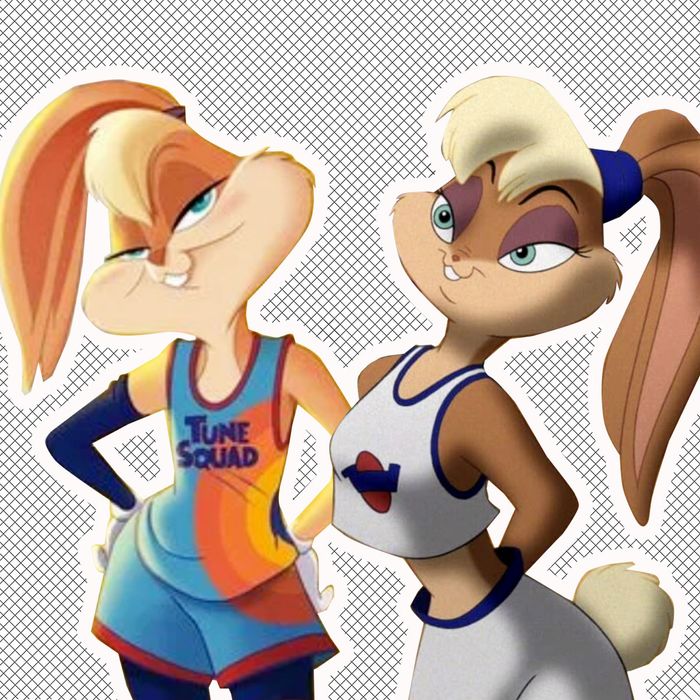 Let's get this out there: Lola Bunny, star of the iconic 1996 movie Space Jam, was bangin'. With her cute little crop top and perky cleavage, we were supposed to find the anthropomorphic bunny sexy. As animator Tony Cervone said around the time of the movie's release, "We kind of pumped her up more in the feminine-attributes department."
So when Entertainment Weekly dropped its cover story yesterday previewing the forthcoming Space Jam: A New Legacy, fans of the original found Lola's new look flabbergasting. Upon watching the original a few years ago, director Malcolm D. Lee was struck by Lola's "very sexualized" depiction, he told the outlet, which he apparently found incompatible with the empowered bunny he wanted to create. "This is 2021," he said. "It's important to reflect the authenticity of strong, capable female characters." So he toned down her cleavage and gave her a much more modest jersey.
Well, the makeover has sparked quite the furor, much of which unfolded on social media.
After spending an hour reading all the impassioned, dizzying responses, I've lost the ability to discern those that are earnest from those that are sarcastic — seeing as, at the end of the day, what we're all yelling about is whether we think a cartoon bunny should have boobs. Anyway, remember the fuss over Mr. Potato Head seemingly going gender-neutral? Just kidding!