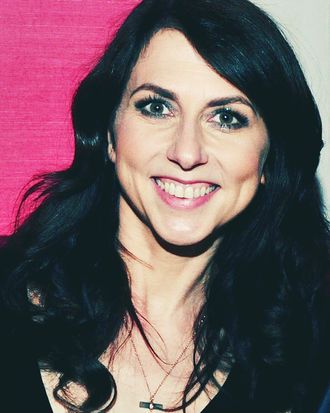 Photo: Jerod Harris/Getty Images
Two years after finalizing her divorce from her husband of 25 years, Amazon founder Jeff Bezos, billionaire MacKenzie Scott has remarried. Her new husband, Dan Jewett, is a science teacher who teaches chemistry at the Seattle private school where Scott sent her children.
On Saturday, Jewett joined his new wife in pledging to donate the majority of his newly acquired wealth over his lifetime.
"It is strange to be writing a letter indicating I plan to give away the majority of my wealth during my lifetime, as I have never sought to gather the kind of wealth required to feel like saying such a thing would have particular meaning," Jewett wrote in a statement on the website the Giving Pledge. "And now, in a stroke of happy coincidence, I am married to one of the most generous and kind people I know — and joining her in a commitment to pass on an enormous financial wealth to serve others."
Scott donated a total of $5.7 billion in 2020, CBS News reports, including $1.68 billion to 116 nonprofits, universities, community-development groups, and legal organizations in July alone. The philanthropist enlisted a team of advisers to help "accelerate" her donations to those most affected by the pandemic.
"My approach to philanthropy will continue to be thoughtful," Scott wrote in her statement on the Giving Pledge's website. "It will take time and effort and care. But I won't wait. And I will keep at it until the safe is empty."
Bezos appears to still be going strong with his girlfriend, "alive girl" Lauren Sanchez.