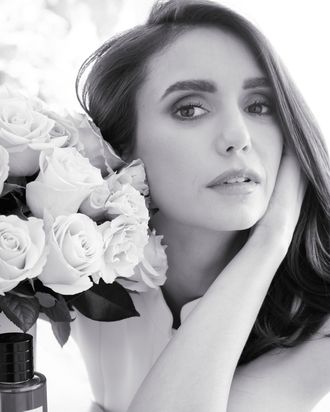 Nina Dobrev
Photo: Courtesy of Sofia Mauro for Parfums Christian Dior
Nina Dobrev has some personal news: a fun little promotion over at Dior.
The actress, who first joined the team back in 2019 as a Dior beauty ambassador, just updated her résumé to include the shiny new title of ambassador for Parfums Christian Dior.
"I'm thrilled to continue my relationship with Dior," said Dobrev, who has previously attended Paris Fashion Weeks, Cannes, and various galas in New York City as a special guest and muse of the house. "It has been a dream of mine for as long as I can remember, but the reality of joining the family has been even more beautiful than I could have ever imagined."
Dobrev will continue supporting the brand in the makeup and skin-care categories, but her new role will focus on celebrating the creations of Parfums Christian Dior perfumer François Demachy (the star of the brand's new documentary, Nose) in addition to "maintaining the Dior savoir-faire," according to a press release.
Though she only just started the job, she's already gotten straight to work. If you've been hankering for a Demachy potion but don't know where to start, Dobrev recommends you start with Balade Sauvage, the scent she's been gravitating toward lately. "It smells like summer caramel," she explained. "Warm, inviting, and mysterious. Its English translation is 'a wild ride', which is what I want the symphony of my life to smell like."