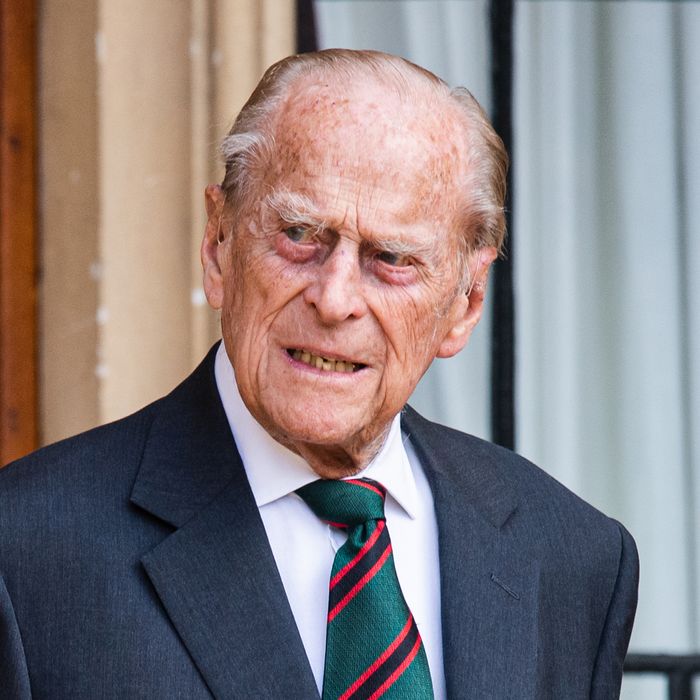 Prince Philip
Photo: Samir Hussein/WireImage
Following a one-month-long hospital stay, Prince Philip, 99, has been discharged. Around 10:30 a.m. local time on Tuesday, Philip was photographed leaving King Edward VII's Hospital in London, and Buckingham Palace has confirmed his release.
Philip was originally hospitalized on February 17 after feeling unwell for a few days, in what Buckingham Palace characterized as a "precautionary measure." On March 1, he was transferred to another hospital where the palace announced that he was treated for an infection and underwent a "successful procedure" for a preexisting heart condition. He was transferred back on March 5, and he continued treatment and recuperating under medical supervision until his release on March 16.
"His Royal Highness wishes to thank all the medical staff who looked after him at both King Edward VII's Hospital and St Bartholomew's Hospital, and everyone who has sent their good wishes," a palace spokesperson said.
On his return trip this morning to Windsor Castle, where he and Queen Elizabeth have been staying amid the pandemic, Philip appeared to be in "good spirits," sources told the Daily Mail. One royal expert tweeted that Philip's "return will be a huge relief and support to the Queen" — who, interestingly, did not see Philip for the entirety of his hospital stay.
Well, they'll certainly have plenty to catch up on! Since Philip was admitted to the hospital, Meghan and Harry pulled back the curtain on the palace's alleged entrenched racism in an explosive interview that attracted nearly 20 million viewers, and tabloids, media personalities, and the royal family itself have been spiraling ever since. Seeing as Philip has preferred to stay out of the public eye in recent years, we aren't expecting any sort of statement from him. But will he call up his grandson?