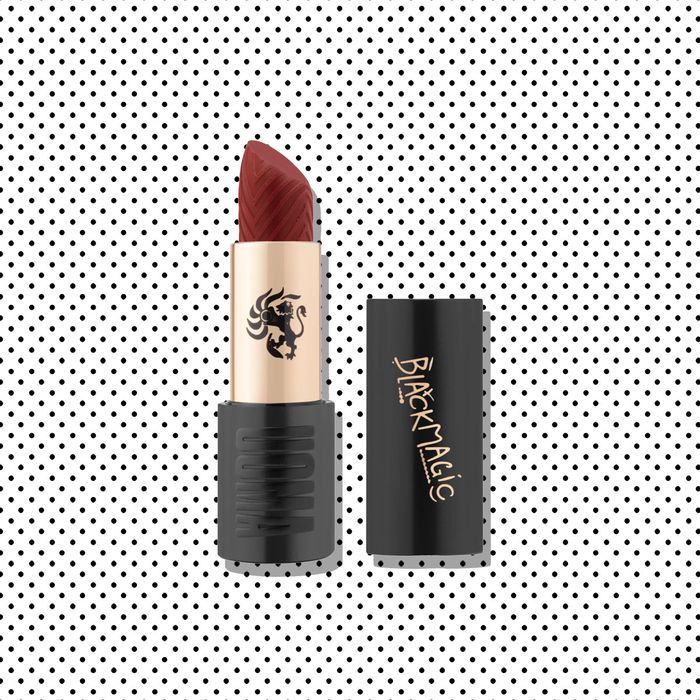 In terms of product names, Clinique's Almost Lipstick was genius. It had all the optimism of a mom answering her young daughter's request for a "real" bra: "Not yet, but almost." It's the "not yet a girl, not yet a woman" of lipstick, which is why the brand's Almost Lipstick in Black Honey has remained a cult favorite for more than a decade. Another secret to its success was its texture. It was less waxy than a regular lipstick, with a creamy, lip-balm-like base and a sheer color. This Goldilocks of lip-feel has been hard to replicate, and I've really only seen it duped twice.
But then I found Uoma Beauty's High Shine Lipstick (pronounced oh-ma). It has a very similar texture to Almost Lipstick, but with lip-popping shine. Nigerian-born longtime beauty executive Sharon Chuter created the product as part of a collection pegged to the new film Coming 2 America. The brand's inspiration video is a magnetic testament to Black beauty. It showcases the nine greatest queens of Africa, with makeup artistry by Sir John and a poem read by 12-year-old Oyinkansola Adesewa and Chuter.
If you remember trying Black Honey in your youth but not loving the shade, you'll be relieved to find these. They come in a mix of super-flattering peach, brown, and berry-based neutrals, with movie-inspired shade names like Sexual Chocolate and Peaches and Akeem (Nordstrom's site shows them on a variety of skin tones). Just note that the collection is limited-edition, so it's already almost gone.
Every product is independently selected by our editors. Things you buy through our links may earn us a commission.