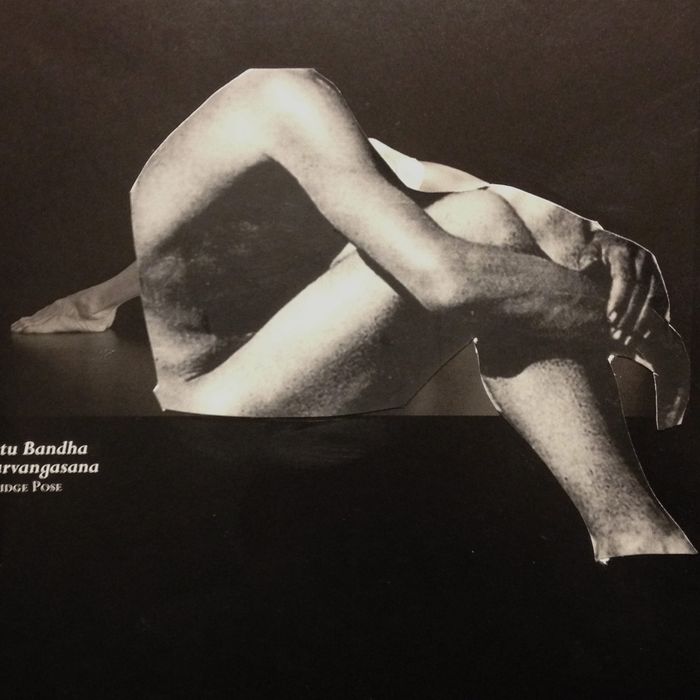 Photo-Illustration: James Gallagher
This week, a married woman whose healthy sex life with her husband is helping her get through the pandemic: 59, married, New Jersey.
DAY ONE
7 a.m. COVID-19 has kept us, all of our friends, and all of our family locked up for almost a year now. We both have jobs that allow us to work from home via Zoom. But if it weren't for sex we would be going nuts.
I've been married to my husband for 32 years. Our children are grown, and no longer live at home, so we can have sex any time of the day or night with no interruptions. I am past menopause, so no need for condoms or any form of birth control. It is true, old marrieds do have sex.
8 a.m. Time for a quick fuck before work. Years ago we found that we were too tired for sex before bedtime, with children, work, and household chores, so we started to have sex in the morning.
9 a.m. We both have busy days at work, but get more done than before COVID. I work for a bank evaluating loan applications. Husband is a self-employed management consultant. Since we don't go to our offices any more we have an extra two to three or more hours a day. No commuting, no need to "dress-for-success."
5:30 p.m. I stop work, hubby finishes a few minutes later. We discuss our day, the dinner plans. Later we watch some forgettable Netflix movie. There isn't much on TV that we are interested in these days.
10:30 p.m. We get in bed for an extended make-out session, which turns to riding him in cowgirl position before ending in missionary.
11:30 p.m. In bed just in time for late-night comedy shows — Jimmy, Jimmy, or Stephen Colbert.
DAY TWO
6:30 a.m. Wake up early, quick morning fuck. Hubby is proud that this was his fourth time within 24 hours, says he is a super stud and I am super hot. Who am I to argue if he says so?
12:30 p.m. Today we take a break from work to go grocery shopping. We usually take turns grocery shopping, but some days we both go, just to get out of the house.
4 p.m. We stop work a little early tonight. Our plan is for a nice dinner since we went grocery shopping today and have some good food at home.
7 p.m. We read for a while, and then watch another movie.
11:30 p.m. We lay in bed talking for a long time. Finally fall asleep in each other's arms. No sex tonight.
DAY THREE
4:30 a.m. For some reason I wake up in the middle of the night. Hubby is also up … maybe because of my tossing and turning. We have a quick fuck, followed by a slower repeat.
8:30 a.m. We wake up, a little tired but with no regrets.
12 p.m. Hubby texts me (we are in different rooms). "Are you busy this afternoon?" Sometimes this is an invitation for a sex break, but this time he texts, "Do you want to go to Atlantic City?"
The drive isn't far, and the weather has warmed up some today. Before COVID, we used to go to Atlantic City for dinner and a show every few weeks.
3 p.m. We drive there, walk for a while on the boardwalk and then the beach, then get hot chocolate from a takeout stand. It is cool, not too cold, but beautiful.
5 p.m. We head back home, hoping no one at work realizes we played hooky today.
6 p.m. We have dinner, watch TV and read for a while, and then early to bed.
DAY FOUR
6:30 a.m. Wake up and have slow sex.
8 a.m. Get to work early today to make up for the hours we missed yesterday afternoon.
10 a.m. I usually check in with my friend L a couple times a week. She's living with her boyfriend, or as she says, her "household sex partner (HSP)." She is a few years younger than we are, and now with COVID, finds that the HSP has become a boyfriend, maybe with a future. She says that they really get along even under COVID restrictions, so in real life he might be a winner.
6 p.m. We stop work and order takeout from a Vietnamese place for dinner. Are we boring? Yes, but right now there aren't many options. We can't travel, can't go to eat indoors in restaurants, and can't visit friends in real life. After dinner, we watch some TV show that I'm sure we have seen before.
11:30 p.m. We drift off to sleep. No sex tonight.
DAY FIVE
7 a.m. Wake up for morning "quickie" and see that it has snowed overnight.
10 a.m. After the snow stops, hubby goes out to shovel the driveway. While he's out, I call my friend S. I don't really discuss our sex life with friends except for S. She is just as into sex with her hubby as I am. What is it with these old married men? I thought that at our ages they would be slowing down, but they (at least our two) think and act like teenagers. I'm not complaining though. Mine has never ever told me he is too tired for sex. And his body is so warm. I can never get enough. And there is really no reason to overthink it.
7 p.m. Dinner, then movie!
8 p.m. Our make-out session during the movie ended in orgasms for both. We have now watched everything on Netflix that we wanted to this month. Maybe it is time to sign up for another streaming service, like HBO or Showtime.
12 a.m. We stay up to watch the Jimmys and Colbert.
DAY SIX
9 a.m. We sleep late, wake up, have a slow morning fuck, the way I really like. Hubby on the other hand, likes slow and fast and just about anything.
11:30 a.m. Today is our monthly Sam's Club visit to stock up on toilet paper, and other bulk supplies. It is a short ride away and surprisingly not too crowded.
2 p.m. When we get back, we shower together and have a fuck-nap. As old marrieds, we have done all the kinky things that we could think of (we have tried sex toys, blindfolds, role play, different acrobatic positions, sexy showers together — is that even kinky nowadays?) so the tried and true work best for us now. Four or five basic positions, oral, etc.
7:30 p.m. Dinner plans with friends via Zoom. It's not the best way to have friends for dinner, but these friends have moved to their country house in Pennsylvania, so we couldn't visit them anyway.
9:30 p.m. After dinner, we fool around a little, and fall asleep even before Saturday Night Live.
DAY SEVEN
8 a.m. I am up early. Hubby is sleeping in today.
9:30 a.m. I wake him up for the slow fuck that I like.
11 a.m. We are starting to think that the vaccine will maybe let us get back to normal, but right now, we are not in any of the vaccine priority groups. Maybe we will have the vaccine by late summer. If so, we could plan a trip somewhere. I think it will be a road trip, I'm not ready to fly anywhere.
3 p.m. After lunch, we have our regular fuck-nap.
8 p.m. We watch a movie.
11 p.m. We joke around asking each other if we're over-sexed? Probably, but what else is there to do right now? Tomorrow the work week begins. But I like knowing we can wake up to a slow fuck, and start the long, not-so-exciting week as usual.
Want to submit a sex diary? Email sexdiaries@nymag.com and tell us a little about yourself (and read our submission terms here.)