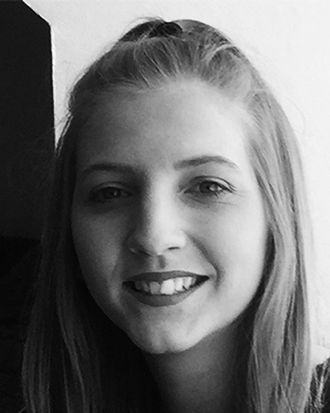 Shana Grice.
Photo: Family Handout/PA
In August 2016, a 27-year-old U.K. man broke into his ex-girlfriend's house, some six months after she had first complained to local law enforcement about his troubling behavior. Shana Grice, 19, had reportedly dumped Michael Lane after only a few months, but he continued to stalk her — behavior Grice repeatedly reported to the Sussex Police, only to receive a £90 fine for "wasting their time." By the time Lane attacked Grice in her bedroom, she had apparently contacted police five times, none of which triggered a thorough investigation. He slashed her throat and set her body on fire, then left her house and went to work.
Lane was convicted in March 2017, but the case has recently received renewed attention. Over the weekend, the docuseries Murder in Slow Motion on Sky News put a spotlight on Grice's killing, and in recent weeks, Sarah Everard's apparent murder by a London police officer — and law enforcement's aggressive response to the resulting vigils — have deeply eroded confidence in their commitment to protection. In Everard's case, the suspect was accused of indecent exposure days before her disappearance, and yet his colleagues did not so much as suspend him from the force.
Here's everything we know about Shana Grice's murder.
Grice reported her ex to police five times before he murdered her.
On February 8, 2016, Grice informed the Sussex Police that Lane was stalking her, according to the BBC. Lane had installed a tracking device on her car, and she said he hid outside the Brighton home she shared with two roommates, sent her flowers, and seemed to threaten her new boyfriend by leaving a note on his car. ("Shana will always cheat on you.") According to the Manchester Evening News, the woman who handled Grice's call subsequently gave Lane a verbal warning to keep his distance, but he didn't: He reportedly showed up at her house a month later, where she said he yanked her hair while chasing her down and trying to take her phone. Lane, however, told police they were dating and produced text messages he said proved it. Grice then received a £90 fine for "wasting police time" by using a false report as "a smokescreen to disguise her affair," per the Evening News.
That rebuke reportedly made her hesitant to report Lane to the police again, but on July 9, he allegedly stole a key to her house and snuck into her bedroom to watch her sleep. According to the Evening News, Grice recorded Lane from under the covers, and passed the audio to police. "I wanted to see you and I knew you wouldn't let me in," he said. "I'm just not right in the head, otherwise I wouldn't do it." This incident earned Lane another warning.
In coming days, Grice began receiving worrying calls from an unknown number, in which the person on the other end would breathe heavily into the phone. She reported these, along with a July 12 incident in which she said Lane had been following her, and told police she felt "quite scared." Yet police deemed the activity "low risk." According to the Evening News, police informed Grice in a letter that no further action would be taken in the case. On August 25, Lane broke into Grice's home after her housemates left, cut her throat, set a fire, and disabled the smoke detector, prosecutors said.
A police watchdog group found that Sussex Police failed to do a meaningful investigation.
Lane was convicted of Grice's murder and given a sentence of 25 years to life behind bars. Meanwhile, an inquest by the Independent Office for Police Conduct recommended disciplinary charges for three of the officers: Two face gross misconduct proceedings to be handled externally, and the other was subject to an internal misconduct review. The IOPC also recommended "management advice and further training" for six other employees, per the BBC, while an additional five officers faced no consequences at all.
One officer was found to have committed gross misconduct for insufficiently questioning Lane after he got into Grice's house the first time, but had resigned by the time the panel made its decision. Grice's parents later called the misconduct hearings "a sham," after the panel told Trevor Godfrey — the officer who issued the fine — that he had not adequately investigated the young woman's claims, but it was "not enough to mean gross misconduct." Godfrey had already retired by July 2019, when the panel announced its conclusion, saying he wouldn't have been fired for his errors even if he had still been on the force.
Grice, Godfrey said, had admitted to having an affair with Lane, and he insisted it "was only right I advised her she cannot keep lying in police statements and getting people arrested for it." He also stated that "there was no history of violence between them, there was no evidence of violence, or risk, at that time."
But Grice's parents felt differently, describing the proceedings as "a wholesale character assassination of our daughter."
"What message does this give to other officers?" they said, according to The Guardian. "Even more importantly, what message does it send to victims? We are disgusted and feel thoroughly let down by the process. There is no justice."
Grice was far from the only woman to report Lane for stalking.
Despite Godfrey's claim that "there was no evidence of … risk" from Lane, the independent investigation found that 13 other women had reported him for stalking. Police subsequently insisted they had bolstered training and response to stalking claims, but as of February, Sussex still had the country's second-highest number of stalking reports, behind London. As forensic psychologist Kerry Daynes told the Mirror, that inaction implies a lack of concern, which may in turn keep victims of intimate partner violence from going to law enforcement in the first place. That victims can't necessarily expect justice is borne out by U.K. numbers: Rape convictions in England and Wales hit a record low between 2019 and 2020. Every week, two women in England and Wales are killed by a current or former partner, even as domestic-abuse prosecutions fall.
"This is such a tragic murder and all the more so because it was avoidable," Daynes said. "The case typifies why women have little faith in the police and why they often don't report incidents because they are not confident they will get the help that they need."