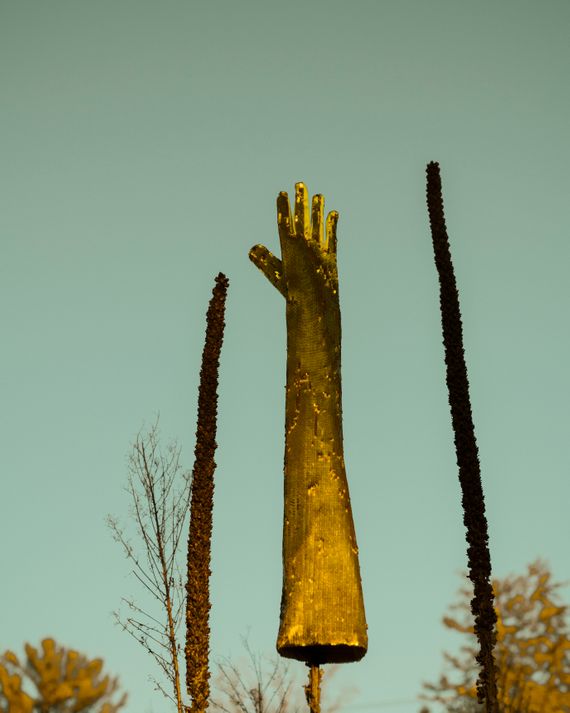 Most fashion trends will return, inevitably, if you wait around long enough, but some fads are largely lost to time. Until recently, opera gloves seemed to be one such goner, at least in quotidian life. You can probably count on one hand the number of times you've seen someone wear arm-length gloves to any formal occasion or worn them yourself. When they're worn at all, they're usually reserved for debutante balls, proms, and Über-black tie events. (White opera gloves are still mandatory for female debutantes at the Vienna Opera Ball.) But that's pretty much it. It's a shame, really, because they seem so practical and elegant.
Right before the pandemic shut everything down, cold-weather opera gloves appeared on a handful of fall 2020 runways. But hardly anyone got to wear them. These sequin Gucci gloves (above) were part of the Resort 2021 collection, which showed remotely in July.
As things start to open up, and dressing up again becomes a public sport, will opera gloves have a second life, at least in the fashion world? On the one hand, they deprive the wearer of physical touch — a luxury in very high demand right now. But on the other, they also make touching so much more dramatic. Just picture it: someone (maybe it's you) removing a pair of gloves one … finger … at … a … time. Maybe even biting them off. If you're interested, Gucci's still got some available below.
Every product is independently selected by our editors. Things you buy through our links may earn us a commission.