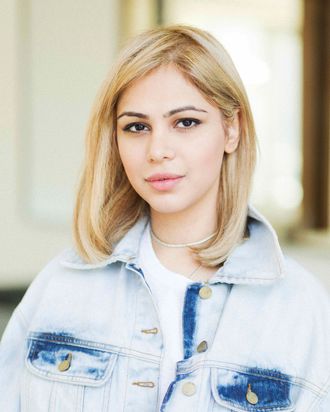 Photo: Courtesy of Sarah Ahmed
It takes about 1,800 gallons of water to make the average pair of jeans. But New York–based denim brand DL1961 has made it a point to do better for the Earth, from its materials to production processes. A pair of their jeans, for example, uses less than ten gallons of water and then treats and recycles 98 percent of it. DL1961's playful and inclusive take on jeans even caught the eye of Meghan Markle, causing the pair she wore to sell out.
Sarah Ahmed is the chief creative officer of DL1961 and the CEO and founder of another sustainable denim brand, Warp + Weft. Rather than just a buzzword or a story, she has said that sustainability is ingrained in her core ethos as a person. "Firstly, both consumers and brands have a responsibility to the environment. Growing up with fast fashion and social media, it has warped our perception of how much 'stuff' we actually need," she told the Cut. "Our companies feel a grave responsibility to the planet, so over the past decade we found a way to optimize energy, conserve water, use recycled and regenerative fibers — all while delivering a superior product in terms of quality and fit to the customer."
We spoke with Ahmed about her favorite denim styles, cooking, and the joy of fresh flowers.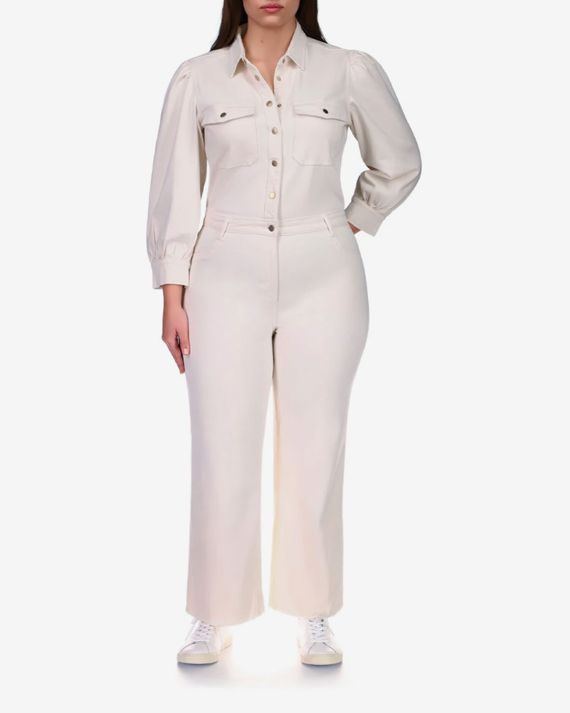 What's a denim style that's especially meaningful to you?
I absolutely love jumpsuits. These two jumpsuits from DL1961 and Warp + Weft are staples for me. I always feel you look put together in a jumpsuit, and it makes layering much simpler.
How do you thank someone for a gift?
I'm always so grateful when someone takes the time and effort to give me something. So I try to return the favor with either small gestures over a period of time or gifting them something the next time I see them. And sometimes a simple, genuine thank-you and a hug go a long way.
What would you never wear?
I'm picky about what I eat, but with clothes, I wear everything.
What's your dream vacation?
European countryside or a farm anywhere.
What's a good book on your coffee table right now?
Intimacy: Trusting Yourself and the Other, by Osho.
Last show you binge-watched?
The Crown.
What's your guilty pleasure?
Ice cream and tacos.
Secret to hosting a good party?
I love to cook, so I would say good food and people who love to eat.
What is a trend that you like right now?
Baggy denim.
One you don't understand?
Baggy denim. Ha! I'm trying to figure out how to wear it without looking like a 30-year old teenager.
Favorite restaurant in New York?
BoCaphe, Omen Azen, Shuko, and Sant Ambreous.
What's the one thing you could eat everyday for the rest of your life?
Papaya.
Shoes you wear most often?
Louis Vuitton combat boots and some shearling UGG look-alikes I found on Amazon.
What are five inanimate objects that bring you joy?
"So many reasons: the colors, of course; they are the first functional, wearable, and chic workout item I know of; and I just cannot get enough"
"Fresh flowers spark joy. I missed getting them so much during the pandemic that I ordered artificial ones!"
"Their skin care is rich, nurturing, and game-changing. It has changed my skin for the better."
"I absolutely love cooking and look forward to using these items almost every day. There is just something special about household items that are both strikingly beautiful and extremely functional."
"I love my Miyabi knives, which I've had for years. The care and thoughtfulness that went into their creation is evident in both design and quality."